Mennuti Addresses Graduate Programs Commencement
August 4, 2017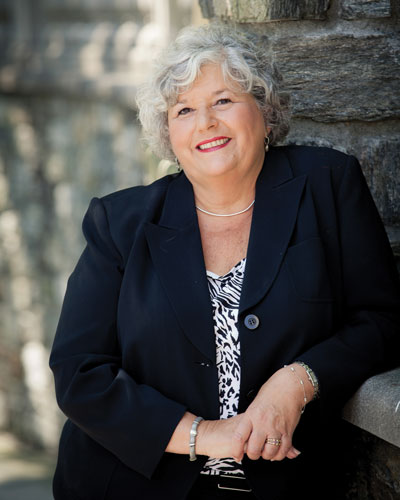 Dr. Rosemary B. Mennuti
---
Dr. Rosemary B. Mennuti served as Professor and the founding director of PCOM's graduate degree programs in school psychology in the Department of Psychology.
Starting her career as a teacher and counselor in the Glassboro, NJ schools, Dr. Mennuti went on to earn graduate degrees in student personnel services and educational psychology from Glassboro State College and completed training in family therapy at the Eastern Pennsylvania Psychiatric Institute. She also studied development and moral conflict at Harvard University.
Dr. Mennuti earned her doctorate in education from Virginia Polytechnic Institute and State University (Virginia Tech) and earned an advanced certificate of graduate study in cognitive behavior therapy at La Salle University. In 2000, Dr. Mennuti was among the first students to graduate with a respecialization in clinical psychology from PCOM's new psychology program.
Dr. Mennuti served as a therapist and on the research team at the University of Medicine and Dentistry of New Jersey and as a school psychologist at the Lindenwold Public Schools. She also served as adjunct professor in special education at Rowan University and completed postdoctoral work and served as a clinical psychologist at the Renfrew Center of Philadelphia.
In 2002, Dr. Mennuti became Director of the school psychology programs at PCOM, after serving as an adjunct professor and part-time professor in the Department of Psychology. She rapidly built a strong program which provided for student entry at the masters, post-masters and doctoral levels and which was firmly built on professional competencies. Dr. Mennuti was the founding director and architect of what is today an extraordinarily strong set of graduate programs in school psychology that provide unique training which incorporates applied behavior analysis and foundations of neuroscience in school psychology.
Dr. Mennuti has published and presented widely in the treatment of eating disorders, cognitive-behavioral group therapy, moral reasoning, and ethical decision making. She is a diplomate of the American Psychotherapy Association and is certified in school counseling, school psychology and group psychotherapy. She is author, co-author or editor of numerous texts and publications.
Dr. Mennuti retired from the PCOM faculty in 2014 and her contributions to the college and the Department of Psychology continue to be felt. We are pleased to elect her today to Professor Emeritus.