Kendall to Speak at 2019 Graduate Programs Commencement
May 14, 2019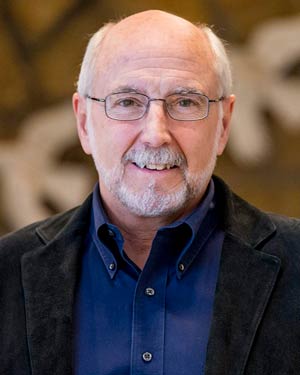 Dr. Kendall is the Distinguished University Professor and Laura H. Carnell Professor of Psychology at Temple University.
An active researcher and scholar, his curriculum vitae lists over 700 publications, including over 25 books and some 20 treatment manuals and workbooks. His treatment programs have been translated into numerous languages, and he has had over 35 years of uninterrupted grant support from various agencies.
Having received many thousands of citations per year, he placed among an elite handful of the "Most Highly-Cited" individuals in all of the social and medical sciences (top 1 percent). In an analysis of the publications by and citations to all members of the faculty in the 157 American Psychological Association approved programs in clinical psychology, Dr. Kendall ranked fifth. His H factor in 2018 was 120.
Dr. Kendall was a fellow at the Center for Advanced Study in the Behavioral Sciences at Stanford, won the inaugural Research Recognition Award from the Anxiety Disorders Association of America and the "Great Teacher" award from Temple University, and was identified as a "top therapist" in the tristate area by Philadelphia Magazine. In October of 2016, he was awarded the Aaron T. Beck Award for "Significant and Enduring Contributions to Cognitive Therapy," awarded by the Academy of Cognitive Therapy.
His treatment for anxiety disorders in youth, the Coping cat program, has been evaluated in numerous RCTs and then examined by committees and literature reviewers, and subsequently deemed an empirically supported treatment. Relatedly, Dr. Kendall received an award for the "Most Valuable Paper with Enduring Impact." Specifically, the Journal of Contemporary Psychotherapy award took nominations from 30 journals of impactful papers published at least 30 years ago. His paper from 1988 entitled, "The Anxious Child: Cognitive-Behavioral Treatment Strategies" was selected as the winner.
An avid completer of the New York Times crossword puzzle every day except Saturday, Dr. Kendall plays basketball twice a week and enjoys opportunities to spend time in the ocean and with his family.
Dr. Kendall is also an honorary degree recipient at this year's commencement ceremony.