John Cavenagh, PhD, PA-C, to Speak at PCOM Georgia PA Studies Graduation
July 15, 2019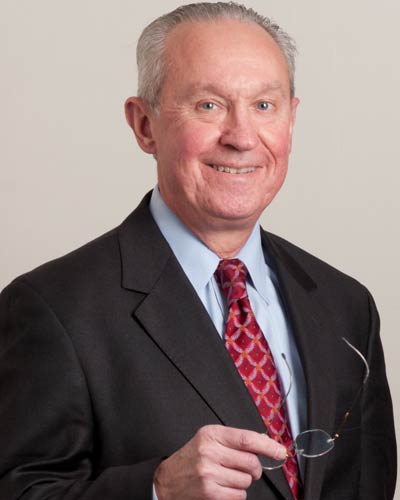 John Cavenagh, PhD, PA-C, DFAAPA, will serve as the keynote speaker for the PCOM Georgia graduating Physician Assistant (PA) Studies students at their commencement ceremony on July 30, 2019.
He served as the chair and program director of the PA Studies department from 2003 until 2016 with oversight over both PCOM and PCOM Georgia. After retiring in 2016, he became a clinical professor of PA Studies.
Dr. Cavenagh graduated from the Yale University Physician Associate program, New Haven, Connecticut, in 1976. He then joined the inaugural class of the Yale/Norwalk Hospital PA surgical residency, completing the program in 1977. He practiced emergency and urgent care medicine from 1977 until 2000, while working as a part time faculty member at PCOM beginning in 1998. He joined the faculty full time in 2000.
In addition to his diploma from Yale University, Dr. Cavenagh earned a Bachelor's degree from George Washington University, Washington, D.C., a Master's degree in Business Administration from Marymount University, Arlington, Virginia, and a PhD from Union Institute and University, Cincinnati, Ohio.
He is as a Distinguished Fellow of the American Academy of Physician Assistants and currently serves as a member of the Peer Review Panel of the Journal of Physician Assistant Education.