Ricky Ayoung-Chee

PharmD '19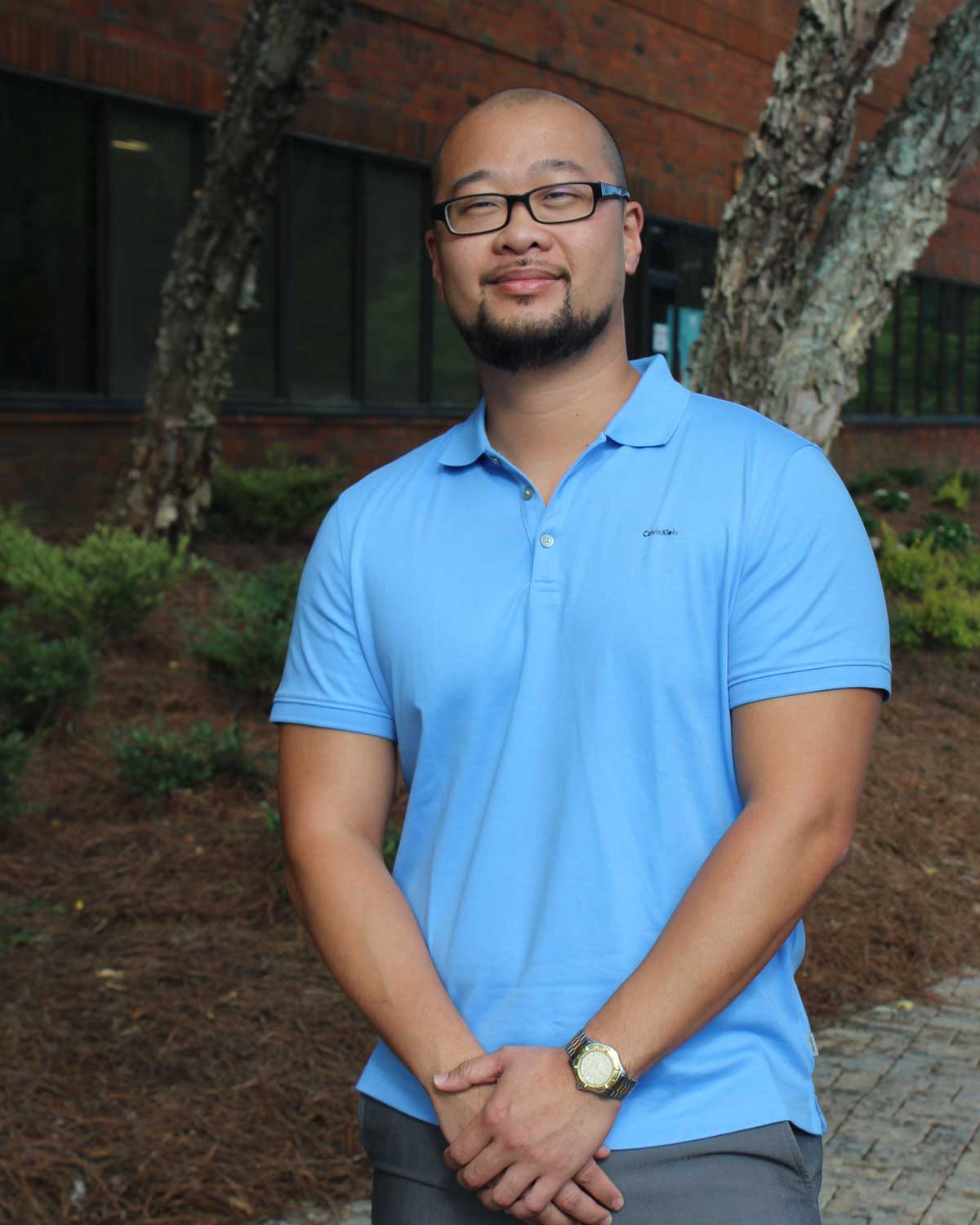 "The best way to find yourself is to lose yourself in the service of others." Mahatma Gandhi.
Ricky Ayoung-Chee referred to this quote when asked why he became interested in a career in health care. Working as a pharmacy technician at a large supermarket sparked his interest.
"At first it was a bit daunting learning my role in dispensing medications, mastering the computer system and interacting with a diverse patient population. But the more I became involved in the care of my patients, the more I developed a passion for helping others," he said.
He decided to pursue pharmacy as a career because of the impact pharmacists have had on his life – both professionally and personally.
While a technician, his pharmacy manager soon became his mentor, teaching him about a drug's mechanism of action, its uses and the biological pathways it affects.
"From him, I also learned a great deal about the business aspect of pharmacy - reading profits and losses, managing inventory and payroll hours - were all part of a weekly lesson," he said. However the greatest piece of wisdom his mentor imparted concerned his patients.
He said, "While our job can be hectic, we need to focus on our patients. We are the first person they see after a physician and the most readily available to help."
Ayoung-Chee also recalled that when his grandmother was hospitalized, a pharmacist advised his family. "She took time to counsel us on her medications and how to manage her condition," he said.
"I did not realize that pharmacists practiced in hospitals and I certainly did not expect how thorough she would be. This was the moment that I knew becoming a pharmacist was my calling. I could truly make a positive impact in a patient's life."
Following graduation, Ayoung-Chee will continue on the path to making this impact. Starting on June 17, 2019, he will begin a PGY-1 residency at Cleveland Clinic Florida with a goal of offering ambulatory care services in his own pharmacy.
"The pharmacy profession is no longer limited to just dispensing," he said. "We can offer services such as medication therapy management, patient immunizations, and working with physicians through collaborative practice agreements to better care for our patients."
Ayoung-Chee's desire is to make sure the sacrifices made by his family are not in vain.
"My biggest inspirations are my parents and grandmother. They moved from China to Trinidad and Tobago and finally to America in the hopes of having a better life. Seeing them working long hours every day to be able to give my sister and me everything they did not have motivates me every day," he said.
Like his family, he also plans to give back. "I hope to inspire the future generation of pharmacists. To accomplish this, I plan on precepting students and possibly guest lecturing at PCOM Georgia."
The college is fortunate to call Ayoung-Chee one of its own. When he first came to campus, he said he immediately felt at home. "The faculty and campus as a whole welcomed me during my initial visit. The enthusiasm that they exuded had me excited to be part of the program."
In addition, he said, "PCOM Georgia offered me the unique opportunity to work with DO and physician assistant students. "The current healthcare environment calls for a collaborative approach to patient care. What better way to become acclimated than to work with these colleagues?"