Megan Boudouin

PharmD '19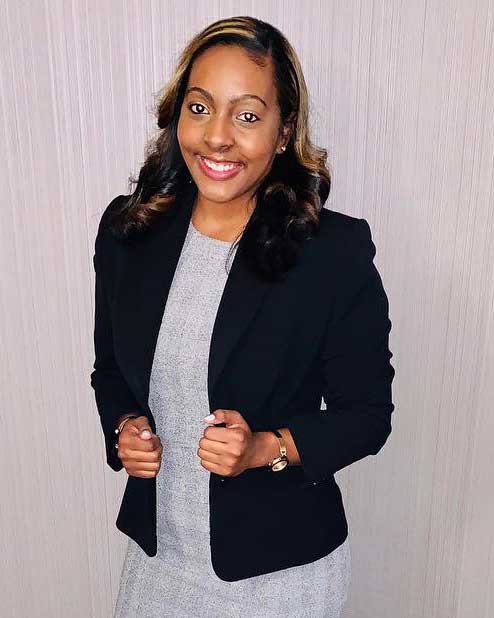 It was during high school that Megan Boudouin realized she wanted to work in health care.
"I wanted to have a career that involved helping others get and stay well - whether that was being a physician, a nurse or a pharmacist," she said.
This desire led her to Xavier University of Louisiana in New Orleans where she earned a bachelor's degree in chemistry. She then entered PCOM Georgia where she received a master's degree in biomedical sciences. After working as a pharmacy technician at a local drug store, Boudouin decided to stay to pursue a degree in pharmacy.
"I enjoyed the feeling of other people trusting me with their healthcare and medication-related needs," she said. "It was then, I realized that pharmacists play a major role in patients' lives because we are usually the first or last contact before and after they go to the doctor."
She also came to realize the importance of pharmacists when she helped her family take care of her grandmother's needs "whether it was knowing the side effects of her medications, possible interactions, or just placing medicine in her pill box."
The small class sizes and community feeling originally attracted Boudouin to PCOM Georgia. "I toured the school the summer before starting and everyone was so nice from the faculty members to current students," she said.
"I also appreciated the diversity of PCOM," she said. "Being from New Orleans, a city full of culture, I have a strong admiration for other cultures, "she said.
Following graduation, Boudouin will be completing a PGY-1 residency at PCOM/WellStar North Fulton Hospital with a goal of becoming a clinical pharmacist. With interests in oncology, cardiology and ambulatory care, she said her goal for her residency year is "to gain more experience in these areas to decide on a specialty."
She noted that she will also obtain a teaching certificate as part of the residency program so academia may be a path she will follow in her future.
Boudouin describes herself as "a very joyful and happy person always willing to help others." "I'm a hardworking student who still recognizes the need for fun," she said.
In her free time, she enjoys hanging out with her friends, family and boyfriend and cooking creole cuisine. She also enjoys trying new restaurants, watching TV shows and taking in a movie. Exploring Atlanta and hiking on North Georgia's many trails are other favorites. She says her parents remind her of the joys in life.
"My parents inspire me," she said. "They have always been very supportive of my siblings and me and are always pushing us to strive for greatness. They have made many sacrifices to help me achieve my goals and I am forever grateful for them."