Israel Benjamin

DO '19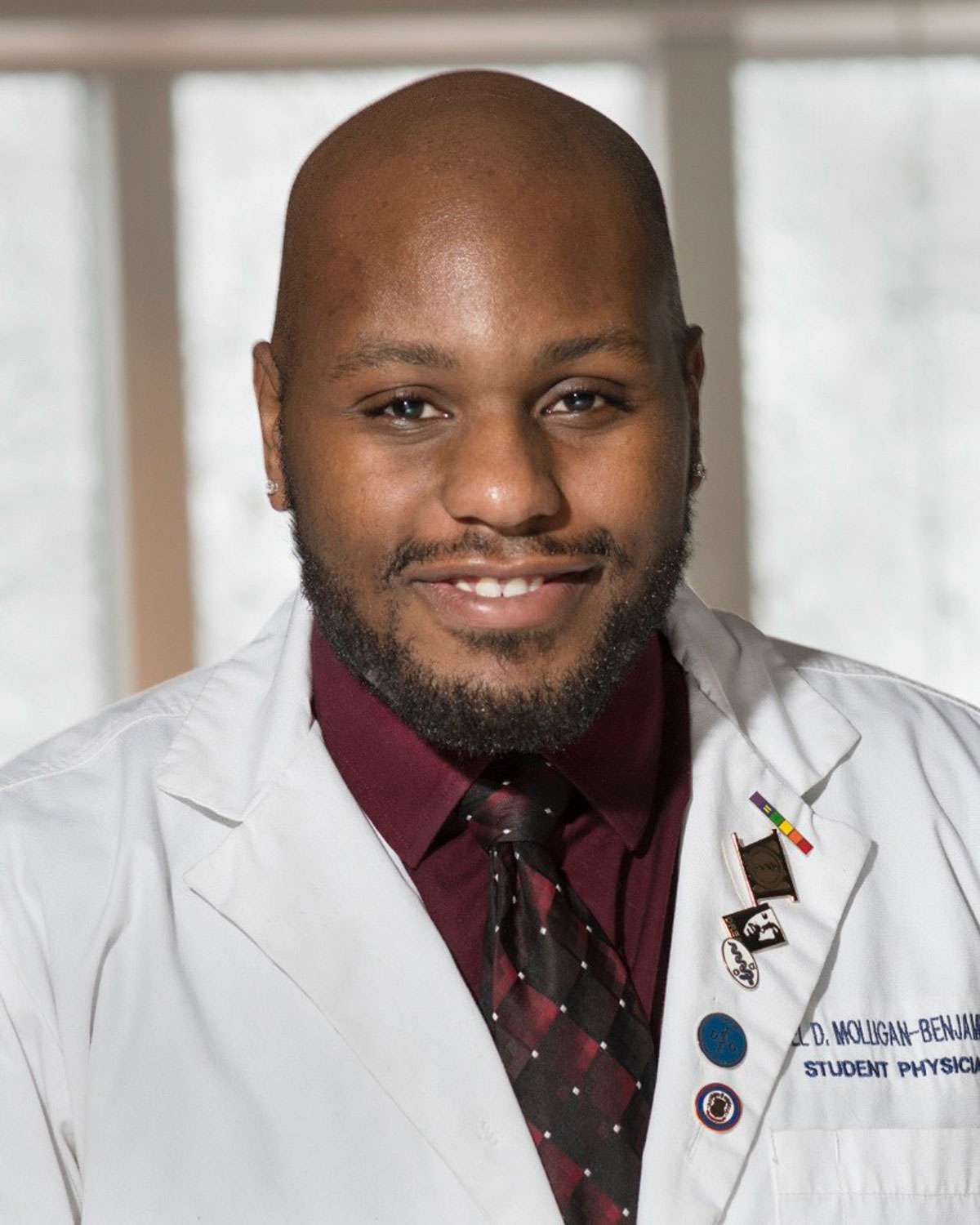 As an immigrant from Venezuela living in the West Oak Lane section of Philadelphia, where the median income was $40,000 for a family of four, Israel Benjamin (DO '19) was exposed to the disparities of the healthcare system firsthand. As a child using the services of his local free clinic, he envisioned a future where he would be the person providing care to the underserved and aiding a community that was in dire need of assistance.
"Before I knew for certain I wanted to be a doctor, I was working at Einstein Medical Center in Philadelphia as a patient care technician. I was still exploring my options for medical school and I had the opportunity to work with several DOs," said Mr. Benjamin. "I found them to be very kind, caring professionals – they inspired me to pursue osteopathic medicine. From the moment I stepped foot on PCOM's campus for an open house, I knew that this was where I belonged."
Throughout his time at PCOM, Mr. Benjamin has been committed to serving his community. He is actively involved in PCOM's chapter of the Student National Medical Association (SNMA) and served as its president his second year. In that role, Mr. Benjamin was responsible for upholding the central tenants of SNMA. One of those, "addressing the needs of underserved communities," is a direct reflection of his personal mission, he says. He also volunteered with PCOM's Health Career Academy (HCA), a mentoring program designed to promote an interest in health careers among local high school students. In 2016, he was the College's first recipient of the William M. King, DO Endowed Minority Scholarship.
Mr. Benjamin's commitment to community service solidified his decision to focus his career on obstetrics and gynecology. "From the moment I started my OB/GYN rotation I knew that this was the specialty I was called for," he said. "Not only is the specialty hands-on, which is a central reason I chose osteopathic medicine, it also allows me to connect with my patients on a much deeper level."
Additionally, as a member of the LGBTQ community, Mr. Benjamin feels that his personal experiences seeking health care can help him better understand the unique health challenges of other underserved populations. "I work to be not only a medical provider, but a support system throughout the time they are in my care," he says.
"Upon graduation, I will start my residency in the South Bronx, an area of New York City that is severely underserved and in the nation's top three poorest congressional districts," said Mr. Benjamin. "Due to the disparities and higher rates of poor outcomes found within minority populated areas such as the south Bronx, there is an overwhelming need for OB/GYN professionals to continue working with the community to reduce them, which is what I hope to do."