Eric Eck

MS/PA '19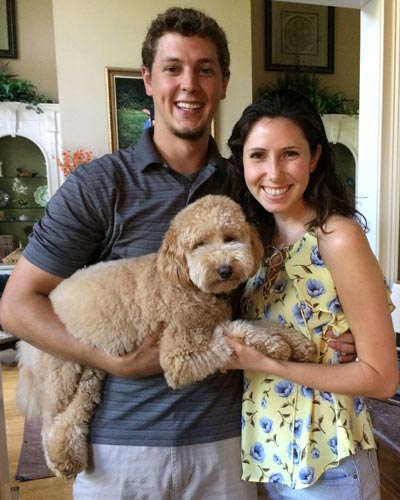 Eric Eck took a roundabout journey to find his way to a career in health care.
A graduate of Wofford College in Spartanburg, South Carolina, with a degree in Finance, Eck played professional baseball after college which eventually resulted in shoulder surgery and ultimately ended his playing career. While undergoing physical therapy, he worked in finance "with days spent void of personal interaction and filled with moving numbers on a spreadsheet."
He contrasted his job with how he viewed his rehabilitation experience– "opportunities to make meaningful connections and impact others' lives daily."
"I decided a career in health care was one I had to pursue," he said.
Eck chose a career as a Physician Assistant (PA) because of "the incredibly wide array of opportunities this career path provides. Having the opportunity to work in almost any medical specialty while also maintaining the ability to switch specialties throughout one's professional life was very appealing," he said.
Following graduation, he plans to work as a PA in orthopedic surgery where he looks forward to treating his patients in the office, as well as working with local sports teams on the sidelines.
"I aspire to help patients undergoing orthopedic surgery have a positive healthcare experience, and I believe my personal experience and great training at PCOM will help me achieve this," he said.
"I hope to aid patients in their time of need and hopefully have a chance to inspire others to pursue a career in health care."
Eck said he chose PCOM Georgia's PA program for several reasons including its location in Suwanee. Having grown up in nearby Buford, he said, "The location was ideal in that it is located in the area I grew up in allowing me to have the support of my family and friends along the way."
He said he was also drawn to PCOM Georgia due to its reputation and the "wonderful staff I met during the application process."
"I couldn't be happier with my choice," he said. "The facilities and staff are second to none and have made my educational experience phenomenal."
Who inspires him? "My parents are a huge source of inspiration," Eck said. "Growing up, they were constant examples that working hard and striving to be the best person you can be will lead you to a great future."
He added, "Their guidance and constant support have helped me get to where I am today."
Eck is engaged and claims to be the co-owner of the smartest dog in the greater Gwinnett area, and possibly the state. He says that he enjoys convincing his dog, Murph, to go on walks, training him using his favorite bribe—barbecue chips, and practicing his suture skills on toys that Murph destroys.
Being a PA is a little like training Murph, he said "It is a career that allows you to make an impact daily, learn constantly, and work as a member of a team." What more could you ask for?