Hershika Patel

PharmD '18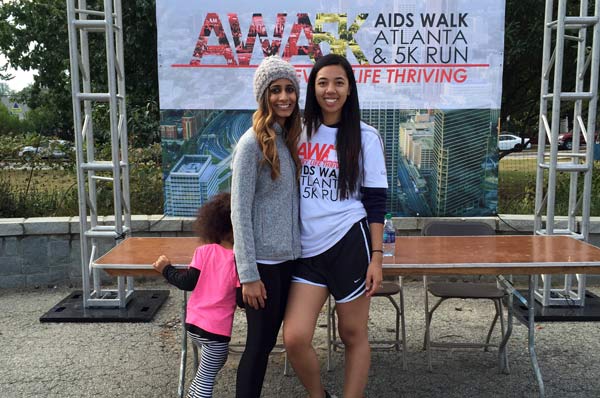 Hershika Patel (PharmD '18)
---
At first, Hershika (aka Hersh) Patel wanted to become a physician, however she changed her direction after having the opportunity to work in a pharmacy.
"I realized how much of an impact a pharmacist has on a patient," Patel explained. "I saw that patients would call the pharmacy before speaking to their doctor."
Patel's father also had an influence on her decision to pursue a degree in pharmacy.
"My father sometimes wasn't compliant with taking his medication and I realized that there was a barrier between the doctor and him," she said. "I wanted to help patients like my dad to understand the importance of their medication and how to properly take it."
Following graduation, Patel will work at Grady Memorial Hospital as a pharmacist. She has worked at Grady as a technician since her first year of pharmacy school.
A self-described work-a-holic, Patel says that during her free time she likes to be involved in community service projects. During pharmacy school, she served as the international vice president for the American Pharmacists Association where she focused on HIV awareness.
Patel was the first pharmacy student to serve as GA-PCOM's Student Government Association president. She was instrumental in starting the Angel Tree Project that organized GA-PCOM students, faculty and staff members to donate gifts to shelters in the Atlanta area during the holiday season
"As a future healthcare provider, we need to have that drive to go the extra mile not just for extra money, but to have an impact on a patient's life as well as the community," Patel said.
Patel described her parents as her "biggest fans and cheerleaders" and said they are her daily motivation. Patel was raised by her grandparents in India because her parents worked long hours in the United States. Patel explained that like many foreign families, she did not have proper living conditions in her native country. However, she always felt cared for and one day hopes to return to her village to start a school for young girls.
"My goal is to serve countries around the world," Patel stated. "I want to go back to India and help the village I was raised in."
Her next focuses are raising awareness for muscular conditions through the Muscular Dystrophy Association as well as advocating for rape victims. She recently started a fundraising project to help educate women in India about techniques to escape rape situations. She also hopes to get back into photography, a passion she shares with her dad.
Patel has had an enormous impact through her roles at GA-PCOM. Her continued interests ensure that she will make a difference both in the United States and internationally as she moves forward in her career.