Terrance Weeden

DO '17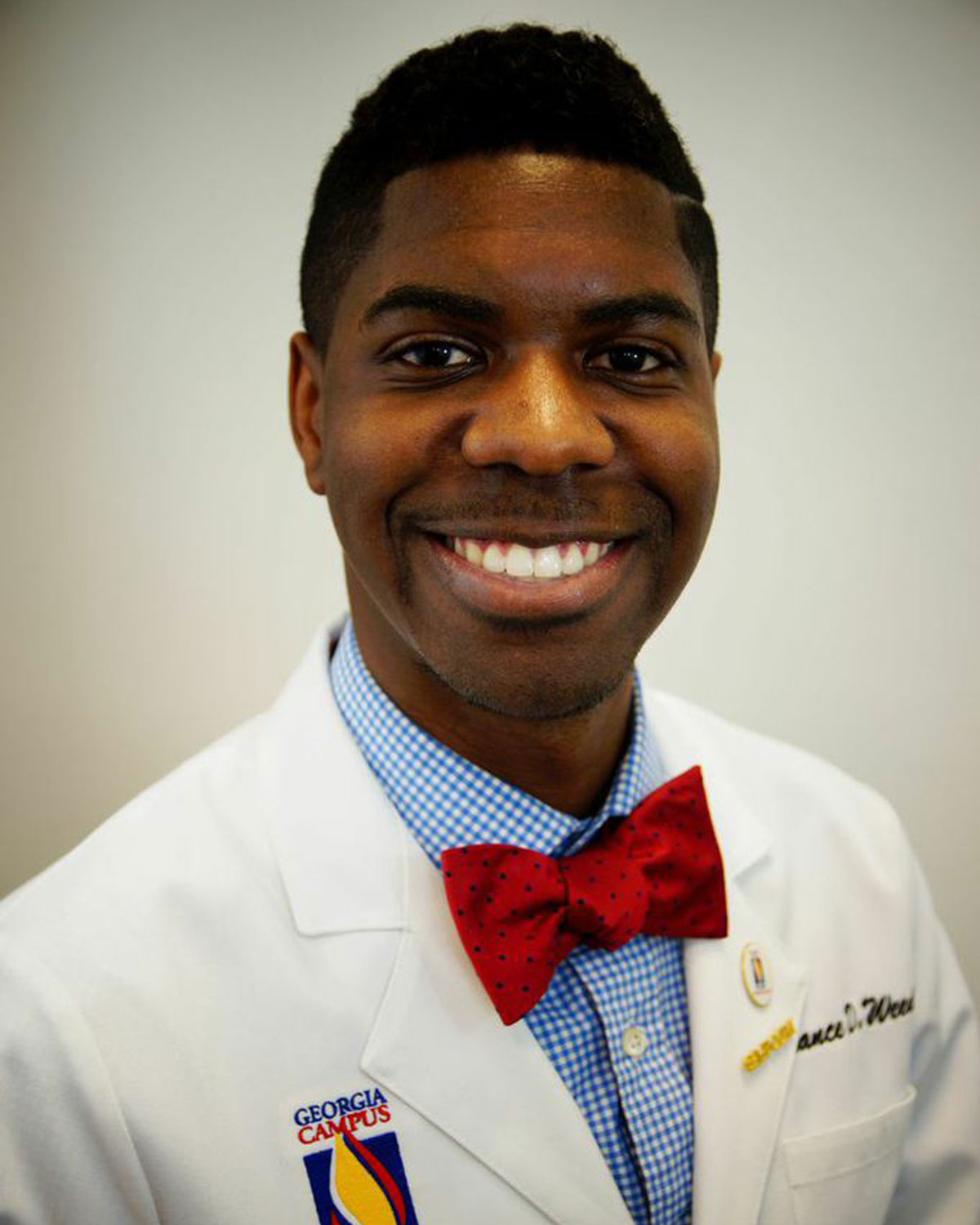 Terrance Weeden (DO '17)

---
Although he is the first physician on both sides of his family, Doctor of Osteopathic Medicine graduate Terrance Weeden set his sights on a career in pediatrics while in high school. "I realized that I wanted to become a pediatrician during my ninth grade biology class since it captured two of my passions – science and children."
Health-related science had become an interest early on after Weeden's father died of cancer when he was three years old.
His hard work has paid off. Following graduation, Dr. Terrance Weeden will begin his pediatric residency training at the University of South Alabama Children's & Women's Hospital in Mobile, Alabama.
"I hope to learn from and train with great physicians so that I can become a great physician as well," he said.
Weeden draws inspiration from his mother. "Her strength and caring spirit allowed her to single-handedly raise me and my older sister," he said.
Musically talented, Weeden played the trombone for ten years from junior high school to his junior year in college. He was a member of the Auburn University Marching Band and the University Gospel Choir.
His mom easily shifted her support from her musician son to her physician son. "She has been and continues to be a proud supporter of my success throughout my journey into and through medical school," Weeden said.
What does the rest of his future hold? Upon completing his residency, Weeden would like to enter a pediatric subspecialty such as neurology, adolescent medicine or behavior and development. Or he may decide to begin private practice as a general pediatrician in a clinical group setting, he said.
"I aspire to become a successful pediatrician who profoundly impacts the lives of my patients and the community that I choose to serve," he said. "I want to be a positive role model for children, particularly those of minority and underprivileged backgrounds, and to inspire and empower a future generation of physicians."