Tenicia Johnson Talley

PharmD '17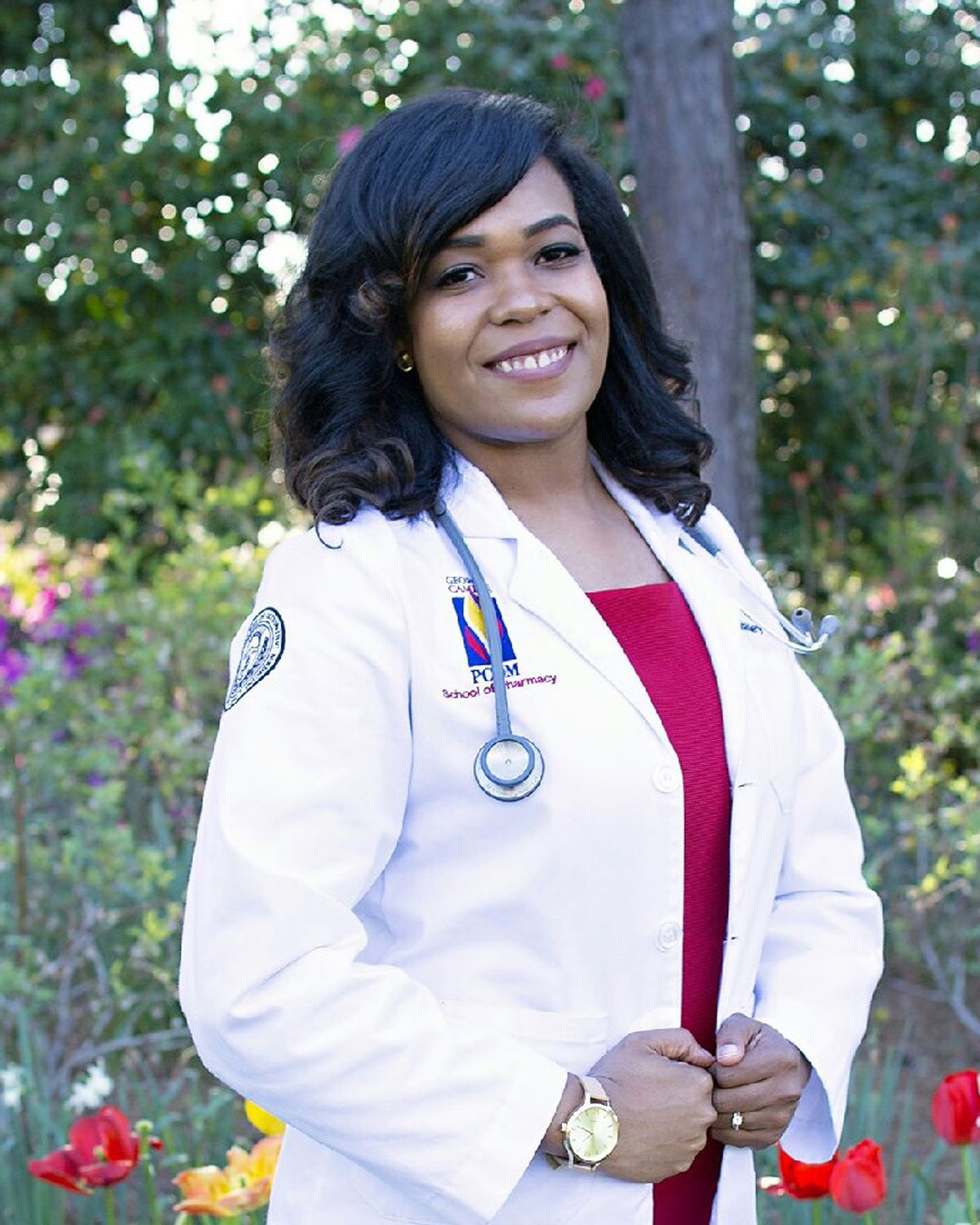 Tenicia Johnson Talley (PharmD '17)

---
Tenicia Johnson Talley (PharmD '17) shares a Gail Devers' quote in her signature line. The two-time Olympic champion in the 100 meter race said, "Keep your dreams alive. Understand to achieve anything requires faith and belief in yourself, vision, hard work, determination and dedication."
Talley has these qualities in spades.
As she graduates with the Pharmacy Class of 2017, she recalls that it was happenstance that led her to a career in pharmacy. Having earned her undergraduate degree in 2007 during the Great Recession, she felt fortunate to find employment in the VA's mental health area, but soon decided that psychology was not for her.
Searching for her next career move, Talley volunteered in the pharmacy of a clinic that provided services to the homeless and working poor. "It was the first time I had experience with a pharmacist and I loved it," she said. Talley applied to pharmacy school and the rest is history. She eventually hopes to work in formulary for a health plan or as a pharmacy account manager.
Talley is actively involved in the Healthcare Businesswomen's Association of Atlanta and aspires to have both a career and a balanced family life. Having married while in pharmacy school, she said, "I have seen many women struggle with their career pulling them in one direction and their family life in another." In the future, she plans to research this issue and provide resources to women in the midst of juggling these two important aspects of life.
Talley knows how to juggle. When she started pharmacy school, she was also finishing up her master's degree in clinical research at a college near Raleigh, North Carolina. "I would go to pharmacy school during the week and drive back to North Carolina on the weekends, or have Skype sessions with my professor and research partner," she said. "I was the first person in the School of Pharmacy to receive an excused absence for attending my own graduation!"