Nupur Nischal

DO '17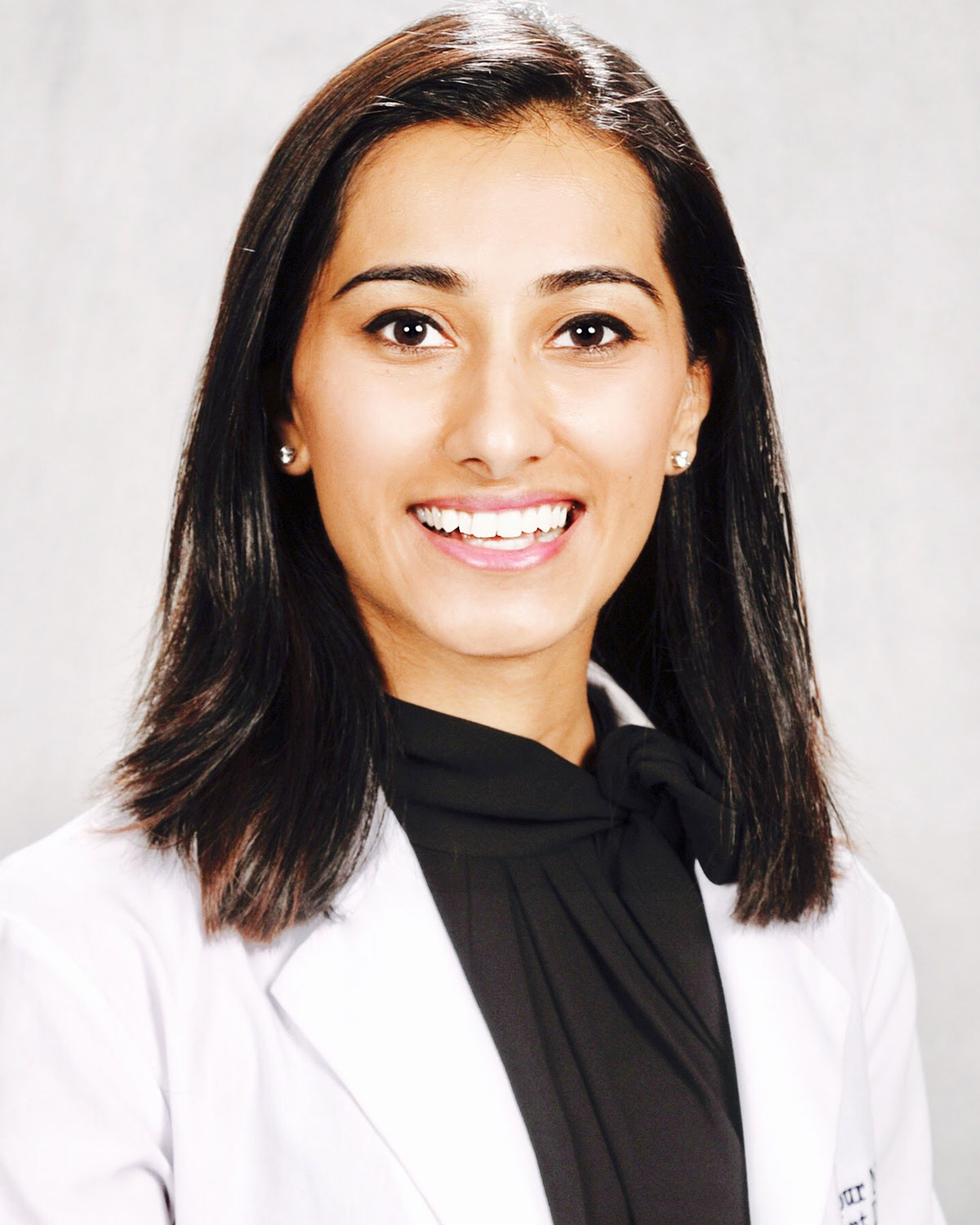 Nupur Nischal (DO '17)
---
Nupur Nischal is of two minds about health care—literally. Her creative mind is interested in solving the big problems of how to provide better care to patients, while her analytical mind is focused on the science behind how to do that.
"I've danced since I was five or six, and I think that helped me develop this big-thinking, creative side, and my dad was an engineer, so he was interested in fixing things," explains Ms. Nischal, who earned her bachelor's degree in cell biology and neuroscience from Rutgers University. "I think that was reflected in my major. Neuroscience is very creative and considers the big questions. 'Why does a person feel a certain way when they see the color red?' And cell biology is much more focused—this cell interacts with that one to cause this."
That dichotomy continued to play out when Ms. Nischal got her first job out of college with a marketing firm that catered to pharmaceutical companies and start-ups.
"I saw how broken our healthcare system was," she says. "I started to think that the best way to advocate for patients in that type of system was to interact with them directly, to get them the best care possible."
She began looking at osteopathic medical schools in particular because "the holistic philosophy really spoke to me," she says. "I was so interested in not only knowing the science behind medicine, but making sure patients had access to those treatments. And I felt that PCOM gave a broader perspective of medicine."
While at PCOM, Ms. Nischal started Envision, a student group aimed at fostering dialogue around ways to make a better healthcare world for their patients. In 2013, Ms. Nischal and the group attained the rights to host on campus the live stream of a TEDMED talk (similar to the popular TED Talks, but with a focus on healthcare). The event included discussions from faculty and alumni, and more than 100 students attended.
Last year, Ms. Nischal became interested in hackathons—marathon events during which people with technical backgrounds collaborate to create a piece of technology that solves a problem. "I've always loved the idea of bringing people with different ideas together and saying, 'Let's have a conversation,'" says Ms. Nischal.
She participated in hackathons at Emory and Jefferson Universities. At the latter, she helped create "a low-tech, high-touch solution for reaching out to patients," which would essentially help keep patients with chronic conditions in more constant contact with their healthcare provider. Her work caught the eye of Jefferson's Chief Digital Officer Neil Gomes, and the two discussed ways to bring health care into the 21st century.
"I jokingly proposed creating a fellowship for technology in health care," Ms. Nischal explains, "and he asked me to draw up a proposal!" She submitted her proposal for what became the Healthcare & Patient Experience Innovation Fellowship. Ms. Nischal is the inaugural fellow.
While at Jefferson, Ms. Nischal had the opportunity to help create an app for their Department of Obstetrics and Gynecology; a dashboard for the Emergency Medicine Department which would help physicians visualize patient data; and worked on the IBM Watson patient-smart room project, which is aimed at creating "cognitive hospital rooms." Such rooms can provide patients with a better hospital stay by giving them basic health information and more control over things like thermostat and lights.
In 2016, Ms. Nischal also worked on a small survey on the effectiveness of the mobile game Pokémon Go on users' exercise habits. She found that the game was pushing people to be more active—a result that, as a future health care provider, delighted her.
"I never would have thought that tech and innovation would be areas I would be drawn to," said Ms. Nischal, who will go onto Duke University for her residency in emergency medicine. "But now, I think I'd have one foot in teaching—I'd like to see future students get more involved in innovation. They're our secret weapon. And the other foot in clinical practice—you can't affect change without boots on the ground."
She notes that none of this would have been possible without the support of faculty at Jefferson—particularly Mr. Gomes and Viraj Patwardhan, director of digital consumer experience—for giving her the opportunity to work on so many different projects, nor without the support of faculty at PCOM—particularly Ken Veit, DO '76, MBA, provost, senior vice president for academic affairs and dean—for "allowing me to follow my funky path. They let me do something so strange as to take a year off, to take this unorthodox path, and create a new fellowship."