Leigh Boghossian and Aaron Ocker

DO '17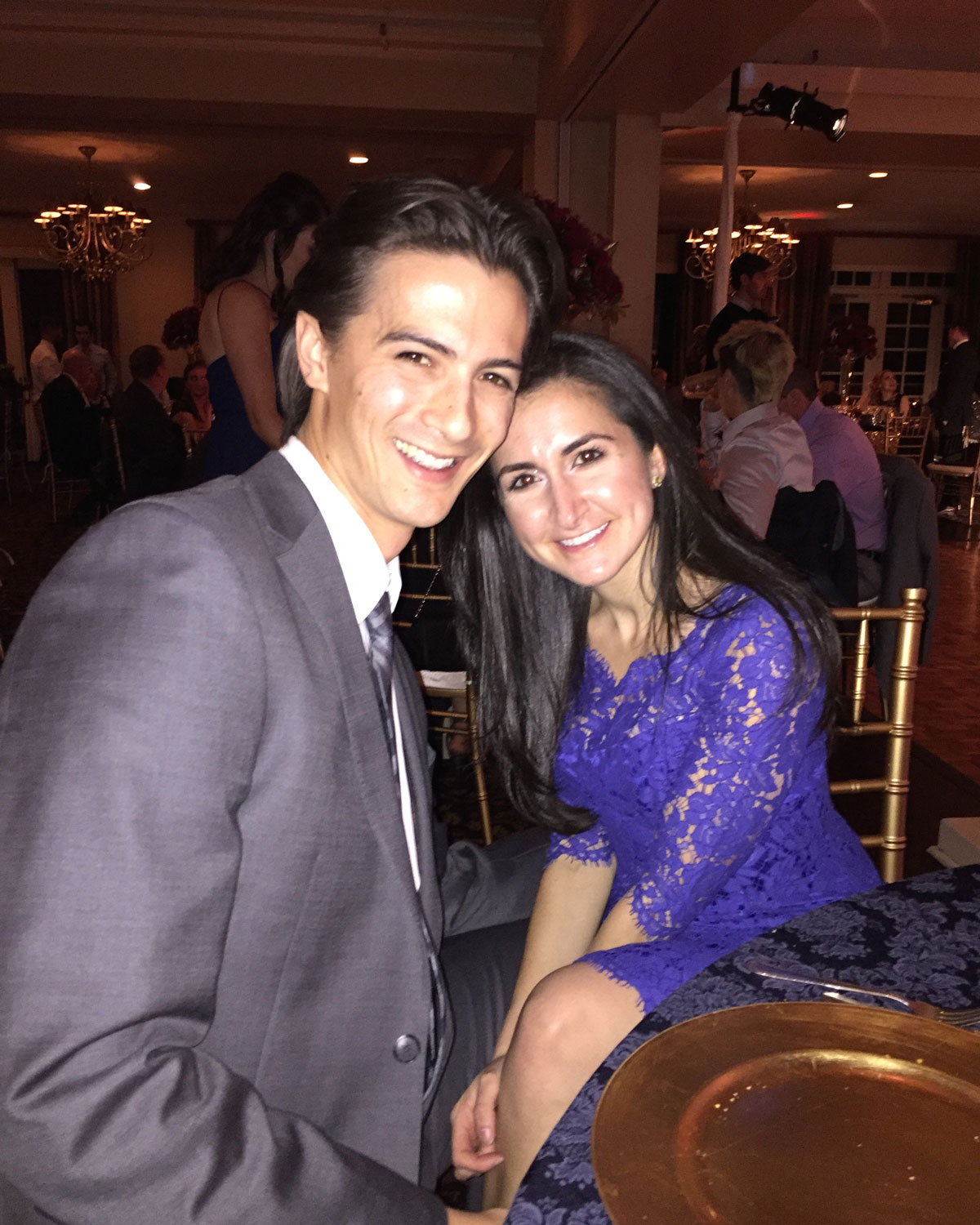 Aaron Ocker (DO '17) and Leigh Boghossian (DO '17)

---
In 2009, Leigh Boghossian and Aaron Ocker were taking post-baccalaureate, pre-medical classes at Temple University, completely unaware of each other's existence. Then in January 2010, they met after being introduced by mutual friends, and the course of their entire lives would change: they were engaged just nine months later and soon after began their joint path to medical school.
For Mr. Ocker, health care was a part of his life from the beginning; his mother is an ICU nurse and his father, an optometrist. But his passion was truly honed during a trip to China to study Tai Chi with the founding family of the discipline.
"Every person in this village of 3000 do Tai Chi into their 80s and 90s and are still very functionally able, which is very different than here," he said. "I thought physical activity was their fountain of youth." Mr. Ocker came back to the US and began working as a physical therapy aid at the Rothman Institute, but started to seriously consider medicine because he wanted to have more involvement with patient care.
He also met Ms. Boghossian, and their relationship became another of his catalysts for med school.
For her part, Ms. Boghossian had a much different path toward health care. After receiving her master's in public health from Emory University, she decided she wanted to be involved in patient's lives and policy decisions from the clinical side, and have a more active role in their health.
"I remember sitting in a resource allocation class [at Emory] and looking at a histogram and thinking, 'This could represent anything.' How can you affect meaningful changes in patient's lives if you don't have the insight of that patient contact?"
Ms. Boghossian came back to Philadelphia, enrolled at Temple, and shortly after met Mr. Ocker. Nine months later, they were engaged. The following February, they both decided to apply to medical school. Then within a week of each other, they both received acceptance letters from PCOM.
Mr. Ocker says that being engaged and going through medical school together was actually a blessing. "Medical school is a huge time commitment and if one spouse is in medical school and the other isn't, that means they're not spending a whole lot of time together," he said. "Whereas we were always together. Even though we were as busy as we were, I still always got to see her."
Ms. Boghossian added that their situation did present some other challenges. "If it's finals week for me, it's finals week for him. So if one of us was too busy for anything outside of school, so was the other." She added with a laugh: "But so many of our attendings have said, 'If you can get through being in the same med school class together, you'll never get divorced.'"
Indeed, the week of graduation, the two eloped to Fenwick Island, Delaware, and their ceremony was officiated by PCOM alumnus and former Surgeon General, Ronald R. Blanck, DO '67. The day after graduation, they will travel to Palm Springs, California for their honeymoon. The two plan to have a religious ceremony and reception in September.
For their residencies, Mr. Ocker is heading to Jefferson for anesthesia, and would ultimately like to continue in pain management. Ms. Boghossian is heading to Lankenau Medical Center for family medicine.
"It's always been interesting to me that the osteopathic perspective really does encompass both the psychosocial side of medicine and the musculoskeletal side," said Ms. Boghossian. "I prescribe more to the one side, and he prescribes more to the other, but both with a focus on the osteopathic approach."