Kristy Bearden

DO '17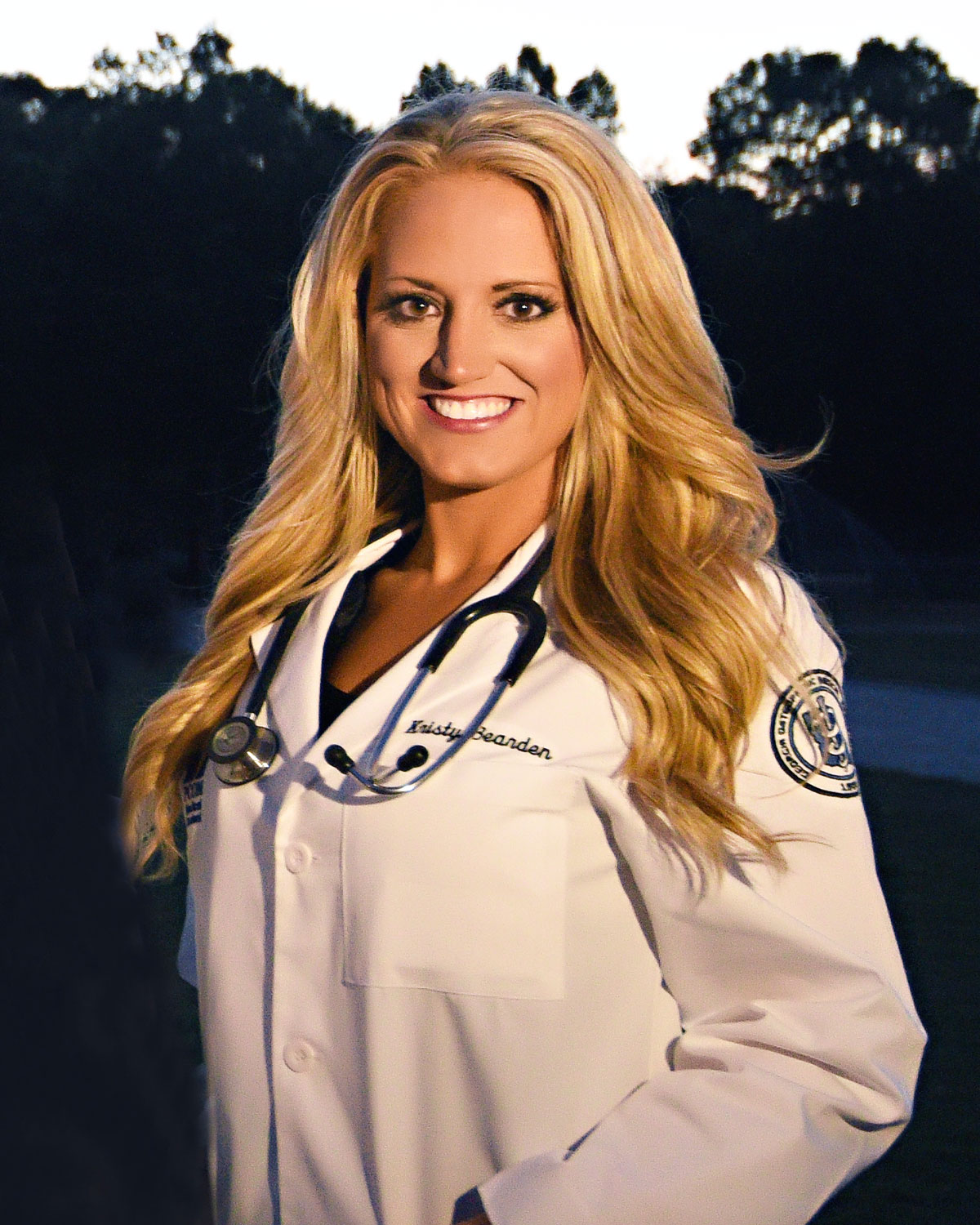 Kristy Bearden (DO '17)

---
Congratulations are doubly in order for GA-PCOM DO graduate Kristy Bearden (DO '17). Not only is she graduating with her medical degree, but she's marrying the love of her life the following day!
Soon after, Bearden and her husband and fellow GA-PCOM graduate Neil Linder, DO '16, will head north to Arnot Ogden Medical Center in Elmira, New York, to complete residencies in internal medicine. Following residency, the couple hopes to move south so Bearden can enter a procedural dermatology residency program and eventually open a cosmetic dermatology practice, combining her love for the arts with medicine – something she's done before.
A graduate of the University of Alabama with bachelors' degrees in chemistry and dance (the first UA graduate to combine these degrees), Bearden cheered for the Atlanta Falcons for three seasons, while working at the Centers for Disease Control and Prevention in Atlanta as a public health research chemist.
She was introduced to health care through her mom, a hospital nurse. "As a child, I actually attempted to read my mother's medical textbooks and even highlighted sentences in the books as if I really understood what I was reading," she said.
"I was always trying to learn more about the medical field and loved when my mom would tell me about interesting medical cases she had experienced," Bearden added.
Bearden has three special people in her life who have inspired her – her mother "who is the strongest and most inspiring woman I have ever met," her brother "who has always been there to push me and lift me up whenever I needed it," and her future husband "who serves as my source of daily inspiration, strength and encouragement."
What does Bearden hope to achieve? "I aspire to accomplish true happiness and satisfaction within my life and my career, while also greatly improving people's lives and the field of medicine," she said. Here's betting that these goals will be fait accompli!