Cierra Goodwin

PharmD '17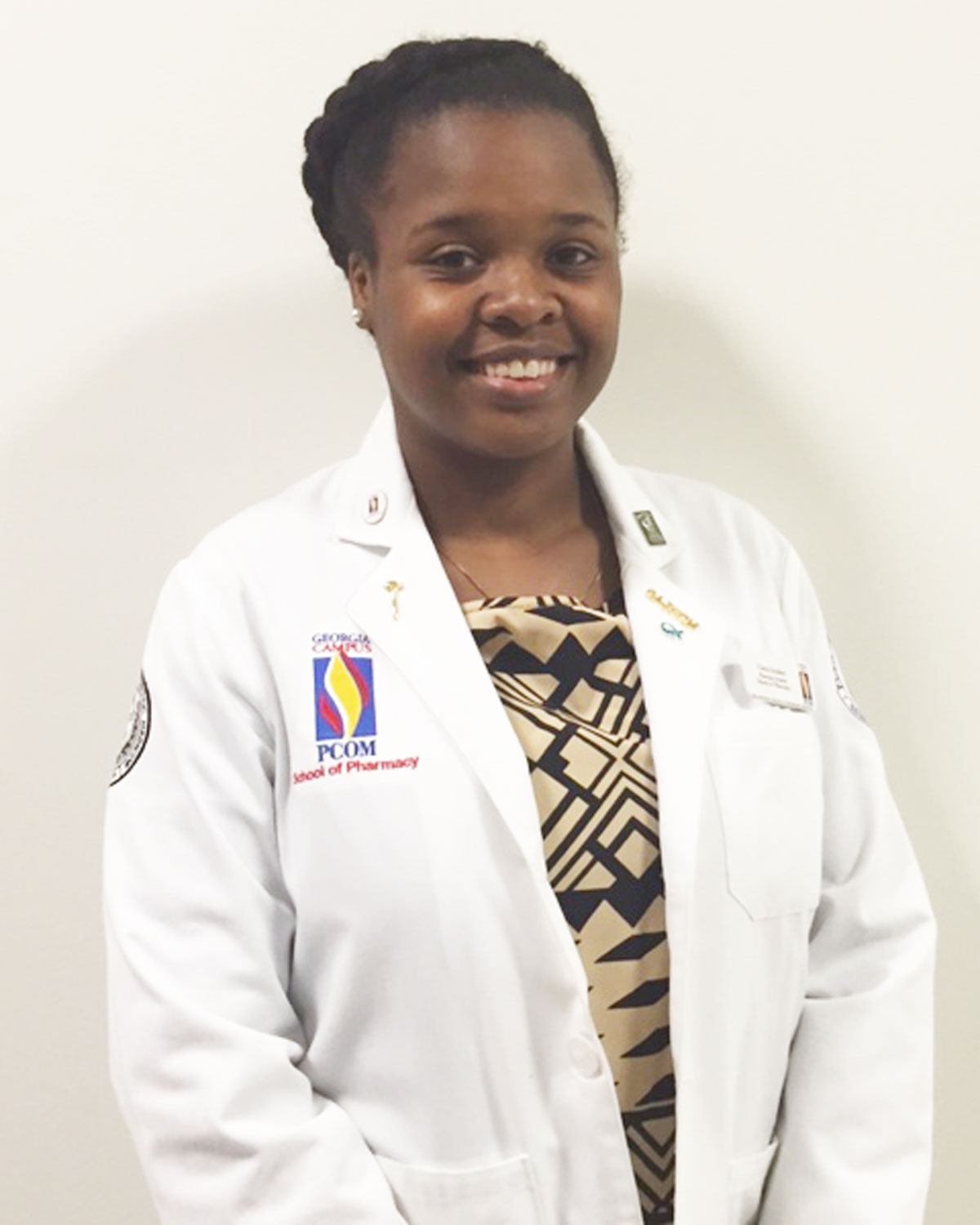 Cierra Goodwin (PharmD '17)

---
Although she considered a career as a librarian, Cierra Goodwin "always knew" that her life's work would involve helping others. "Being surrounded by books would be a neat job," she said, "but healthcare seemed to be the best fit for me."
With a nurse for a mom, Goodwin said she has been exposed to healthcare her entire life, enjoying the times that she was able to join her at work.
"I loved it," Goodwin said, noting that her mother is her first source of inspiration. "Through her hard work and resilience, she always seemed to make a way out of no way," Goodwin said. "I learned early on to keep pushing and never give up because no matter the obstacle," she said, "everything will work out in the end."
And it surely has for Goodwin who will graduate with the Pharmacy Class of 2017.
Looking forward to a bright future, Goodwin said she plans to be an entrepreneur, wife and mother, while achieving optimal financial, mental, physical and spiritual health. She aspires to inspire. "I want people coming after me to know that if I can do it, they can do it," she said.
"I want little brown girls and boys to see someone that looks like them succeeding and know that they can do anything that their hearts desire." She added, "I aspire to look back at the end of my life and see more open doors than were there when I began."
With her mother's advice—"it builds character"—about tackling milestones in mind, Goodwin is ready to take the next step!