Alexander Prewitt

DO '17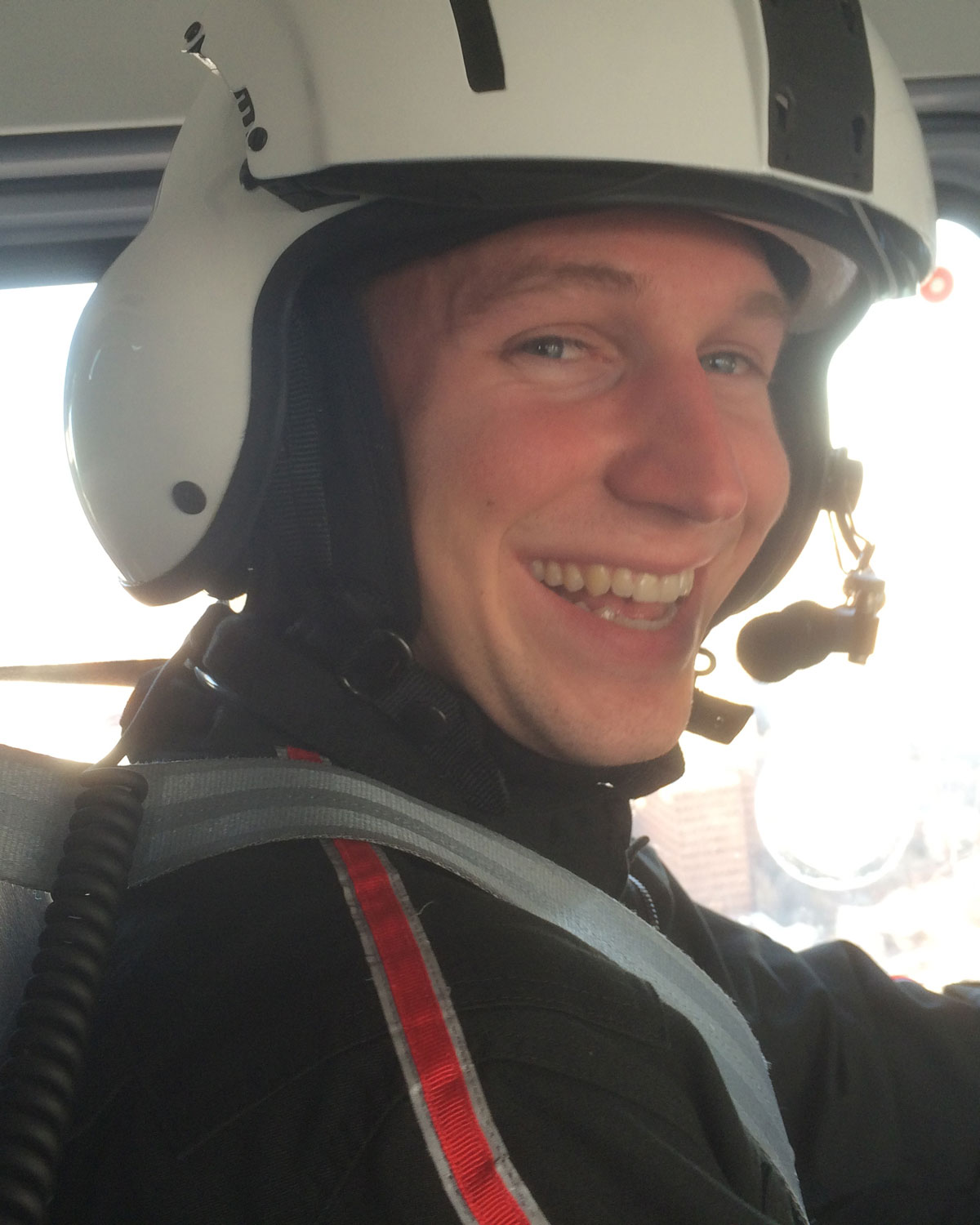 Alexander Prewitt (DO '17)

---
Alexander Prewitt got his first taste of saving someone's life in high school. While volunteering in an emergency room, he encountered a patient in cardiac arrest. The charge nurse, familiar with Mr. Prewitt's background as a lifeguard certified in cardiopulmonary resuscitation, or CPR, asked him to start chest compressions.
"I was terrified, but I went ahead and started doing compressions," he said. "The patient ended up getting her pulse back a few minutes later. Knowing that I had played a part in saving this patient's life was the best feeling ever--after that, I was hooked."
Mr. Prewitt went on to become an emergency medical technician (EMT) during his time as an undergraduate at Loyola University Maryland, where he also volunteered in the R. Adams Cowley Shock Trauma Unit. He says the adrenaline of emergency medicine has always appealed to him, but also, "no patient is ever turned away from the emergency department.
"Emergency medicine is about working as part of a team to care for each and every person, regardless of race, gender, age, color or creed, [and] on what is likely one of the worst days of their life," said Mr. Prewitt. "That's the kind of place I want to work in." He will go on to an emergency medicine residency at the University of Illinois in Chicago.
That passion for emergency medicine was one of the reasons he decided to come to PCOM as well. "I had shadowed a few emergency doctors during college, and I happened to shadow one who was a DO," Mr. Prewitt explained. "The way she cared for her patients blew me away. I came to PCOM because I really liked the philosophy of caring for the whole patient, not just treating their disease." He added that the school's reputation among other doctors with whom he worked was another deciding factor.
During his time at PCOM, Mr. Prewitt has been very active with the Emergency Medicine (EMed) Club, of which he served as president. He says the excitement of EMed Club founder and past president Rick Pescatore, DO '14, and of Anthony Moon, DO '16—another past president—"helped inspire me to make the club even better, and they wanted to help us succeed at that," said Mr. Prewitt. "That enthusiasm is contagious, and it's what makes the EMed club so much fun."
As president, Mr. Prewitt launched the weekly EM Sim Lab, an outlet through which students can learn evidence-based medicine, clinical skills, and translate their lectures into a clinical setting. Since its inception, the EM Sim Lab program has more than tripled in size, and frequently runs complex simulations in the Saltzburg Clinical Learning and Assessment Center (CLAC). He credits the CLAC staff—in particular Martin Robinson, the medical simulation technician—for helping the program to grow.
"I'm excited to come back at some point during or after residency and see how [the program] has grown," he says.
Mr. Prewitt's passion for working as a team, treating others "regardless of race, gender, age, color or creed," inspired a kind of global view of health care. He has traveled through Costa Rica, Nicaragua, Belize and most recently, Peru, working with local doctors and public health workers to set up small field clinics in areas where residents desperately needed care.
"Some of them were pretty sick, but everyone waited patiently in line at the clinics, just laughing and making jokes with each other," he said. "They were such pleasant people–it was humbling and inspiring to see how happy they all were despite how difficult their daily lives must have been."
Mr. Prewitt says that he hopes his experiences can help his patients here in the U.S. "Every time I took care of a patient in the ambulance or emergency department who only spoke Spanish, I always thought about how scary it must be to be sick and not speak the same language as the doctor," he said. So, while in Peru, he spent his mornings working at a local hospital, and his afternoons strengthening his Spanish skills. "I really want to be able to prevent that added unnecessary fear for my patients."