Jeffrey Capone

MS/Biomed '16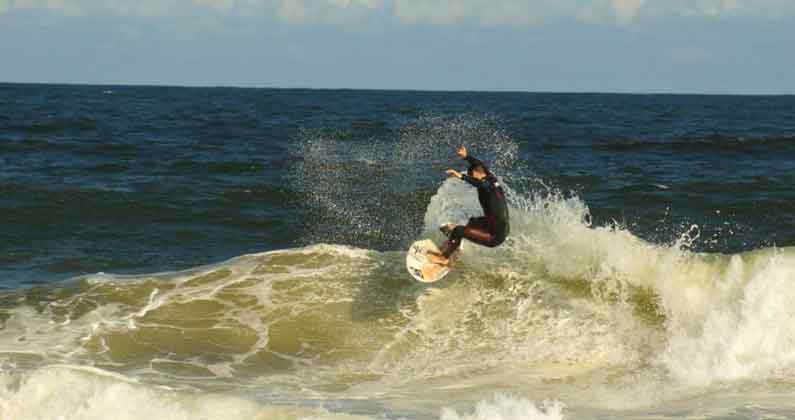 Jeffrey Capone (MS/Biomed '16)

Jeff Capone (MS/Biomed '16) has always loved the water. Before transferring to the College of New Jersey (TCNJ) he lived in California, pursuing his goal of becoming a professional surfer. After moving back home and attending TCNJ, Jeff swam for that institution while majoring in psychology. During the summers, Jeff worked as a lifeguard and taught surfing to children with autism through Parents of Autistic Children, a nonprofit in his hometown of Toms River, New Jersey.
His experience as a lifeguard allowed him to get a first-hand look at medicine through the many first-aid calls he received. "That started the path to medicine for me, and I started taking pre-med because of my experience on the beach," he said.
After graduation, Mr. Capone knew he wanted to go to medical school, but wanted a little more preparation before beginning that course of study. He chose to enroll in the Biomedical Sciences program, because he said that curriculum closely mirrors the medical school curriculum. "Because of my sports background, the area of physical medicine and rehab really appealed to me," said Mr. Capone, who has served as the secretary of PCOM's Physical Medicine and Rehabilitation Club.
While in the Biomedical Sciences program, Mr. Capone was able to combine his love of surfing and medicine by starting PCOM's first Swim Club. "I still wanted to be active with sports, so I spoke to Mark Cassidy (athletic and recreation manager at PCOM) to see if we could start a club," said Mr. Capone. "We've had a few practices thus far on St. Joe's campus, and the club is open to anyone who wants to swim competitively."
Mr. Capone, who will begin the DO program in the fall, says that practicing osteopathic manipulative techniques will allow him to once again combine his passions into a career helping others. "Physical medicine and rehabilitation is the perfect combination of my passions of physical activity and medicine," he explained. "It will allow me to incorporate my love of fitness into a treatment plan for my patients, and help them stay healthy through physical activity. The hands-on component of that is a perfect fit."