Alana Stephens

DO '16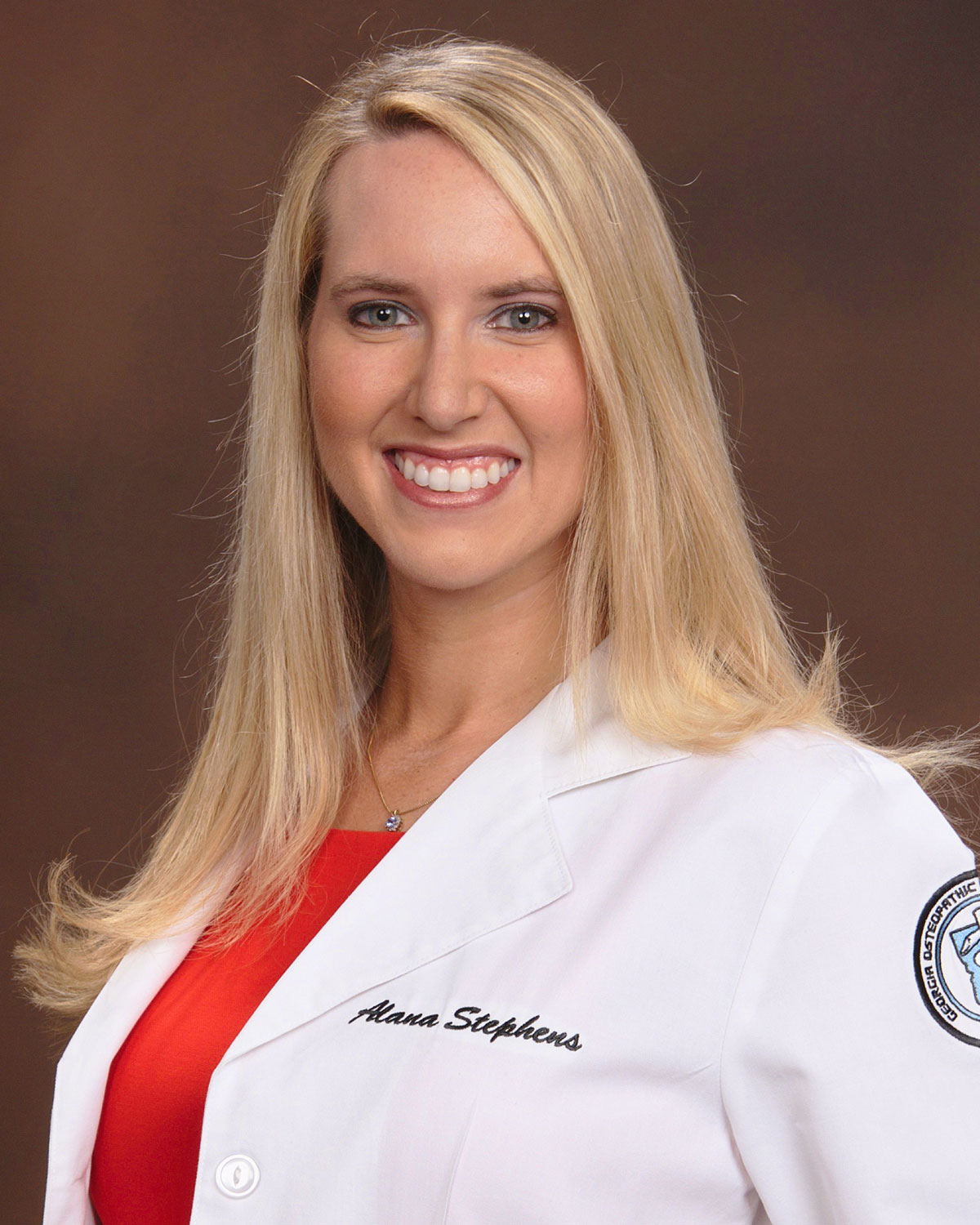 Alana Stephens (DO '16)

"It is exciting to find a specialty that you 'click' with in your passions and strengths," says Alana Stephens, a member of the DO Class of 2016 at GA-PCOM, "I found mine in neurology."
Alana has been working on a case-study on autoimmune limbic encephalitis, which is thought to be under-diagnosed and commonly mistaken for other conditions such as dementia, psychotic disorders or movement disorders. In the future while serving as a physician, teacher and researcher, Alana aspires to be a leader in the rapidly developing field of neurology. She will begin a neurology residency at the Mayo Clinic in Jacksonville, Florida, this July, thus well on her way.
Alana also hopes to pursue a fellowship after her residency. "I have a desire to help fill a need in an area where there will be an increase in demand as advances in medicine increase life expectancy and diseases such as Alzheimer's and Parkinson's become more prevalent," she said. She explained that her experience in her studies and clinical rotations taught her the importance of managing neurological conditions, assisting the patients in fully understanding their condition, and helping them maintain the best quality of life possible.
Originally from Little Rock, Arkansas, Alana knew that she wanted to pursue a pre-medical education upon entering college. She was interested in neuroscience, so she wrote a proposal for an interdisciplinary study in neuroscience, and became the first student to major in this field at Hendrix College in Conway, Arkansas, where she earned her bachelor's degree. She participated in a fellowship at the Behavioral Research Advancements in Neuroscience program, the undergraduate education arm of the Center for Behavioral Neuroscience, a National Science Foundation Science and Technology Center in Atlanta, Georgia. She then presented her research at a symposium at Emory University and at the Society for Neuroscience Annual Meeting in Chicago, Illinois.
Before joining the osteopathic medicine program at GA-PCOM, Alana obtained a Certificate in Biomedical Sciences from the College. During her time as a DO candidate, she served as a Student Ambassador, President of the Student Interest Group in Neurology, Vice President of the Family Medicine Club, and as a member of Sigma Sigma Phi national osteopathic honors society. She also represented GA-PCOM at the American Academy of Neurology conference in Washington, D.C.
"One of the wonderful things about GA-PCOM," Alana said, "is its dedication to medicine through service to the community and the underserved, and I was honored to be able to participate in many volunteer activities throughout my time there."
A highlight of her student experience occurred when she served as a Faculty Advisor for the National Youth Leadership Forum on Medicine in Miami and Atlanta, a program for high school students interested in pursuing a career in the medical field.
She added that there was a strong sense of camaraderie, encouragement and support at GA-PCOM, which created an uplifting atmosphere even through the challenges and stresses of medical school. "It created a bond that we will always share. I am so grateful to GA-PCOM and its professors for a wonderful education and experience."