Khin Win

MS/Biomed '15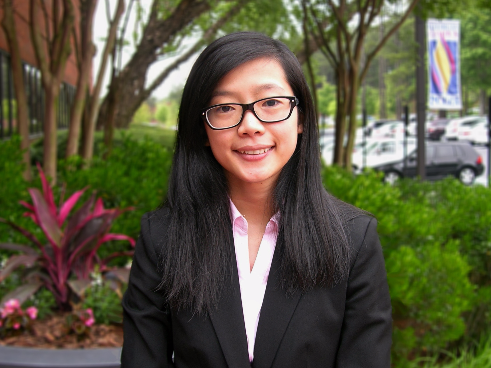 Khin Win (MS/Biomed '15)


Biomedical Sciences Program Prepares Aspiring Pediatrician
Growing up in Burma, graduate student Khin Sandi Win decided to pursue a medical career so she could help people in underserved communities. She had witnessed many children unable to obtain healthcare in her Southeast Asian country. Before enrolling at GA-PCOM, Khin graduated from he University of California, Davis, where she received a bachelor of science degree in biochemistry and molecular biology, and worked at Applied Behavior Consultants, Inc., assisting children in the community with autism.
While wishing to further her education before applying to medical school, Khin found the Biomedical Sciences Program at GA-PCOM and felt that it would help strengthen her knowledge in basic and upper level sciences. She will earn a master's degree in Biomedical Sciences on May 29 as part of the GA-PCOM class of 2015. In the fall, she will be a candidate for the degree of osteopathic medicine, class of 2019, at GA-PCOM as well.
As part of the master's thesis track, Khin completed her research on a weighty topic - the mechanisms mediating testosterone-induced vasodilation of myogenic tone in rat mesenteric resistance microvessel. "The topic of testosterone and its role on vascular function has been very controversial," Khin said, "I decided to work with Dr. Mary P. Owen in this area of research because it is very important in understanding mechanisms by which testosterone modulates blood pressure and influences cardiovascular function."
During her time at the college, Khin served as the Community Service Coordinator for Graduates Representing Academic Achievement and Services (GRAADS) – a student organization promoting academics, leadership, and service – while also being active in the Alpha Epsilon Lambda Honor Society.
She noted that the Biomedical Sciences Program improved her time-management skills, helped her understand her own learning style, and proved that she was capable of succeeding in rigorous science coursework. "The experiences I gained at GA-PCOM gave me an opportunity to continue pursuing my dream of becoming a pediatrician and serving underserved populations," she said.