Julian Trivino

DO '15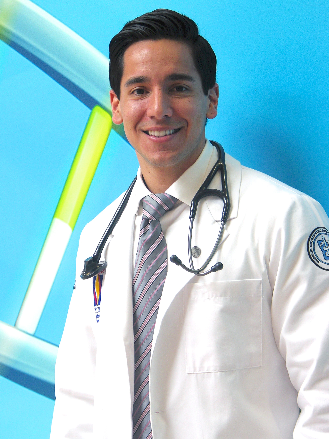 Julian Trivino (DO '15)


A Distant Dream Realized – A First Person Account
My name is Julian Trivino and since high school I wanted to pursue medicine. My interest stems from a love for the sciences and a desire to be a source of comfort and reassurance to those in need during their most trying times. I have always wanted a profession where I could look back at the end of my career and ask myself, 'did I leave a footprint in someone's heart, did I make a difference in the world'?
As physicians, we touch lives everyday. Not just the lives of those we treat, but the lives of their loved ones as they are also impacted by our actions. In medicine, I have found a job where if happiness and self-fulfillment were currency, I would be the richest person alive.
Coming from a family where the highest level of education attained by both my father and mother was a high school diploma, becoming a physician many times seemed like a distant dream. Through dedication and believing in my own potential, I converted that dream into a reality. On May 29th of 2015 I become Dr. Julian Trivino - Emergency Medicine resident. I have been selected to the number one residency of my choice, in the location I wished, and with the mentors I hoped for.
GA-PCOM not only provided me with an education and opportunity to reach these goals, but a lifetime of friends and mentors whom I will forever consider family. As I continue through my journey, I will proudly wear D.O. after my name as it represents our organization's dedication to the mental, physical and social well being of our patients and the bond we share as physicians.