Residents
PCOM OMM Department practitioners include residents in our Osteopathic Neuromusculoskeletal Medicine (ONMM) Residency Program.
These doctors have completed residencies in other specialties and are pursuing further education in osteopathic manipulative medicine (OMM) to add to their strong foundations of medicine.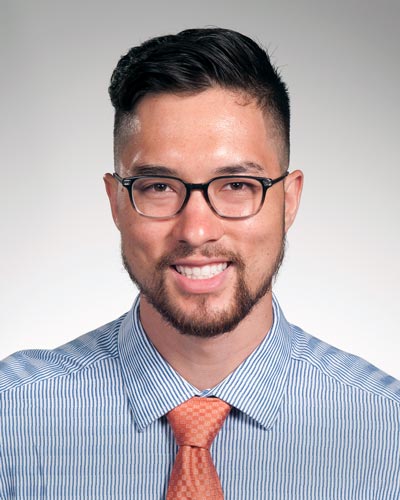 Alexander Jaewon King, DO was born in Washington, DC and is originally from Great Falls, Virginia. In 2012 he received a BS at Muhlenberg College in Allentown, Pennsylvania where he double majored in Neuroscience and Studio Art, with a concentration in sculpture. Alex received his osteopathic medical degree from PCOM in Philadelphia in June of 2017. He is currently researching the effects of Osteopathic Manipulative Treatment (OMT) on patients with asthma. Alex has a passion for fitness, snowboarding and creating art. In his free time, Dr. King continues to create private art commissions. He has two cats named Leo and Arya.