PCOM Wellness Fest

Saturday, September 21, 2019
September 21, 2019
10:00 AM - 3:00 PM
Philadelphia College of Osteopathic Medicine
4170 City Avenue, Philadelphia, PA 19131
PCOM welcomes families, students and community members to this fun-filled afternoon of free edu-tainment featuring: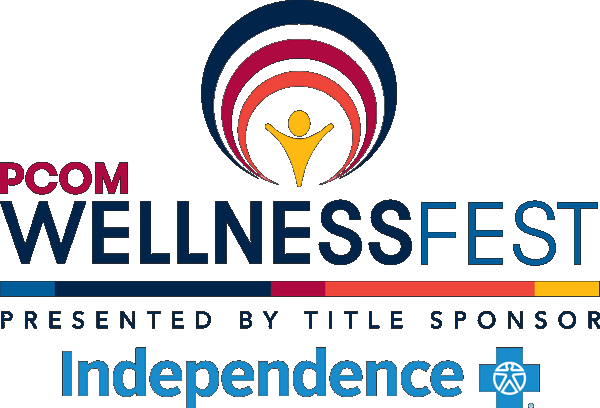 Food trucks
Chair massages
Cooking demonstrations
Kids' activities
Free healthcare screenings and flu shots
Live entertainment
and more!
REGISTER NOW

View photos from last year's event to see what's in store.

More Information
Proceeds raised will benefit the PCOM Healthcare Centers and enable them to provide innovative programs and wellness groups focused on diabetes support, nutrition, medical yoga, exercise, and stress management.
General questions and sponsorship inquiries may be directed to wellnessfest@pcom.edu. Sponsorship inquiries may be directed to WFsponsorship@pcom.edu.
Free parking will be available for attendees in the PCOM parking garage located at 1995 Stout Road, Philadelphia, PA.
Please note: PCOM is a tobacco-free campus and pets are not permitted at this event.