Peter Hotz

Advisor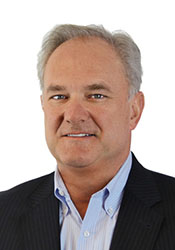 Peter Hotz is the founder and managing director of 5Cap Ventures, an early-stage healthcare venture platform. He also serves as the chairman and CEO of Philadelphia Urgent Care Management and as a senior advisor and venture lead for Vynamic, a healthcare industry management consulting firm.
From 2008 to 2014, Hotz was a Walgreens Group vice president and served as the president of Take Care Health Systems, with oversight of the nation's largest provider of worksite health, wellness and pharmacy services and Walgreen's retail clinic services, totaling over 800 clinical sites. While at Walgreens, he also played a lead role in healthcare business development efforts and served on the investment committee of Walgreen's venture fund. He previously had P&L oversight of PBM operations and oversaw the successful divestiture of that business.
A recognized business leader, he has developed and grown several successful healthcare organizations. He joined CHD Meridian Healthcare (which was acquired by Walgreens in 2008) as chief operating officer, as part of the company's acquisition of Continuum, a health coaching company that he founded in 1997. Prior to founding Continuum, Hotz was the founder, president and chief executive officer of Atlantic Health Group (AHG) and gained extensive consulting experience early in his career with Price Waterhouse and JBI. He earned his BA in economics from Ursinus College and an MBA from the University of Maryland.
Hotz is a leading individual investor in the digital health space. Over the last few years, he has built a direct personal portfolio of 10 digital health investments. Peter is an original investor in and active mentor with Blueprint Health and Startup Health, and has had extensive interactions with other accelerator and incubator programs.
Peter also serves as a board member for ConnectYourCare (a leading consumer-directed healthcare platform), Inpatient Medical Services (an innovative provider of hospitalist services), EXOS (the leader in proactive health and performance) and Dorsata (a platform for developing and distributing care pathways).
Peter lives in Devon, Pa., with his family and has been actively involved in youth sports organizations as a coach and volunteer leader.