Michael Cassidy

Advisor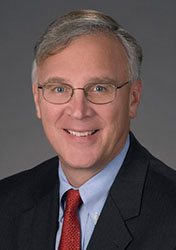 Michael Cassidy is president and CEO of the Georgia Research Alliance, a non-profit organization that expands research and commercialization capacity in Georgia's universities to launch new companies, create high-value jobs and transform lives.
Key initiatives of the Alliance include recruitment of top scientific talent, seeding signature centers of excellence, and commercialization of university research discoveries.
He is a co-founder of the GRA Venture Fund, LLC, a private investment fund created to finance promising companies that emerge through the Alliance's commercialization programs. Cassidy serves on the board of directors of the State Science and Technology Institute, the Health Care Ethics Consortium, Georgia Advanced Technology Ventures, the Global Center for Medical Innovation, Atlanta Emerging Markets Inc., the Georgia Chamber of Commerce, and the Board of Governors of the Lake Lanier Sailing Club. Before joining the Alliance in 1993, Cassidy managed the Advanced Technology Development Center (ATDC), Georgia's technology incubator. Prior to that he worked for the IBM Corporation, where he held various staff and management assignments.
Cassidy holds a master's degree in technology and science policy from the Georgia Institute of Technology and a BBA degree in marketing from Georgia State University.
Cassidy is a native of Philadelphia, Pennsylvania.