Dr. Jay Rosan

Advisor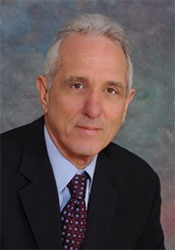 Dr. Jay Rosan is the co-founder of Medovation, which was established in December 2014. Medovation recognized that most healthcare startups do not succeed for multiple reasons. Many of them have excellent ideas, which can dramatically improve the healthcare world but have very little ability to develop a commercially successful operation.
Medovation provides the intellectual capital, introductions, commercialization experience and business expertise to dramatically reduce the risk for failure. There are numerous criteria for companies to utilize the services of Medovation. Some of these include: an idea that has the potential to disrupt an aspect of the healthcare world; and a potential for greater than $250,000 revenue within 3-5 years. Medovation's plan is to work with a small number of companies at a time to ensure success.
Dr. Rosan was the vice president of health innovation for Walgreens and was a member of the Walgreens Innovation Network. The original Innovation team was established in 2009 to help Walgreens develop a clear path in introducing successful innovative products and healthcare services, and to establish new partnerships with companies interested in building innovative growth businesses with Walgreens.
Prior to this, he was the senior vice president of Health Innovation at the Walgreens Health and Wellness Division that acquired CHD Meridian Healthcare in May 2008. Take Care provided medical care at over 360 health centers in 38 states to some of the most recognizable Fortune 500 companies and also provided readily assessable and affordable medical care at 380 retail clinics in Walgreens stores. In 2005 he joined CHD as the senior vice president of health innovation to help further develop programs and services of that company.
Dr. Rosan is a family physician and serial entrepreneur with extensive leadership experience in various industries including medicine, health insurance, the Internet and broadband delivery. He was the managing partner in a model family practice that grew from one to eight physicians. The practice became and still is one of the most successful in the Delaware Valley in Pennsylvania because of its strong values, respect for patients and holistic approach to medicine.
In 1977, he was one of the first medical directors at HMO of Pennsylvania, which grew to become US Healthcare. While there he held many senior corporate leadership positions and developed the industry's first and most innovative physician compensation system. This system rewarded physicians for improving the quality of care that they provided to their patients. He also developed one of the first and largest breast and colorectal cancer screening programs in the U.S. screening millions of people. In 1992, he recognized the importance of electronic data transmission and helped to form a subsidiary that encouraged doctors and hospitals to transmit claims, referrals and other data electronically.
In 1994, realizing that the interactive aspects of the Internet would provide extensive value in improving medical care by allowing consumers to take responsibility for their health, he co-founded InteliHealth. This was an online consumer health web site originally created by US Healthcare and Johns Hopkins Medical Center. This became the most visited health site on the Internet with over 2 million pages of content and was featured on AOL, AltaVista, CBS.com, Discovery Health and hundreds of other major newspapers sites. Dr. Rosan helped to launch InteliHealth Healthy Home, a print and online catalog of health-related products mailed to million of homes each month. In 1999, InteliHealth won the Webby Award for the Best Health Website out of 15,000 other health sites, the Newsweek Award for the Best Health Site and the Business Week's Best of 1999. He was an integral part of the team that developed the concept into a viable "real" company with 70 employees, tens of millions of dollars in revenue and an extremely high estimated valuation.
After working at InteliHealth and US Healthcare, Dr. Rosan then helped to set the direction at DoctorQuality, a startup whose mission was to improve the quality of medical care at major employers, such as GE, for their employees by providing web-based solutions that rate hospitals and physicians on medical quality, and in hospitals by providing risk prevention database systems.
He then joined Robin Hood Ventures prior to joining CHD Meridian. Robin Hood is an angel group that provides both financial and mentoring help to startup companies in the Philadelphia Metro area.