Dean Miller

Managing Director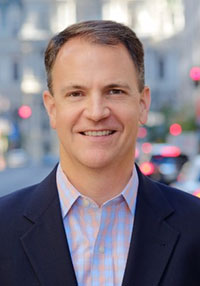 Dean Miller serves as Managing Director of the PCOM Primary Care Innovation Fund, a venture capital fund focused on healthcare innovations, particularly those focused broadly in the field of primary care. He brings close to 20 years of experience as a venture capitalist to the PCOM Fund.
Miller also serves as president and CEO of Philadelphia Alliance for Capital and Technologies (PACT), the largest resource in the Philadelphia region for investors and healthcare and technology entrepreneurs. He is also currently a partner with Evergreen Industries, a middle-market-focused buyout firm targeting manufacturing and business services firms across industries in the Mid-Atlantic region with sales of $5 million to $50 million.
He was previously managing director at Novitas Capital, where he focused on venture capital investments across healthcare and technology. He led investments in and served as chairman or director of Agile Therapeutics (NASDAQ: AGRX), Cernostics, Inc., Renal Solutions (acquired by Fresenius; NYSE: FMS), Incurrent Solutions (acquired by Online Resources; NASDAQ: ORCC), LearnNow, Inc. (acquired by Edison Schools), and VIPDesk (acquired by International SOS).
Previously, Miller served as the chief financial officer of Adaptiv Learning Systems, a venture-backed start-up company that was spun out of the University of Pennsylvania. Dean began his career at the Chubb Group, where he held a variety of senior management positions.
He holds a bachelor of arts degree in business administration and psychology from Franklin and Marshall College and he graduated with distinction from the University of Pennsylvania's Wharton School with an MBA in private equity.