Parents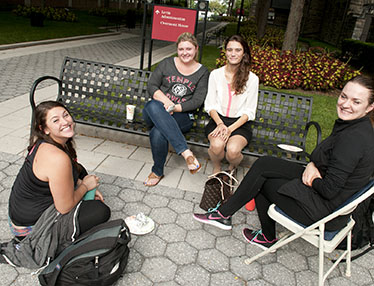 The PCOM Parent Fund provides an opportunity for the parents of current PCOM students to provide additional support for their sons and daughters as they complete their studies at PCOM.
While tuition income covers many basic costs associated with instruction, it would be impossible to provide the amenities and opportunities students enjoy outside the classroom without generous gifts from alumni, faculty, staff, and especially parents.
Proceeds of the PCOM Parent Campaign are critical dollars that enhance academic programs, provide student advisement services and help the College meet new challenges throughout the academic year. Gifts to the PCOM Parent Campaign give parents the opportunity to be involved with PCOM.
Your contributions make the total PCOM experience a reality.
MAKE A GIFT