Foundation Relations
Foundation Relations at PCOM facilitates engagement with local and national foundations to advance PCOM research activity, academic programs and outreach projects.
We work closely with deans, university leadership, faculty, and others to provide foundation-related services to the College. These activities range from identifying foundation funding opportunities, to assisting with project and proposal development, to coordinating every aspect of proposal writing, editing, and submission. We also manage all report deadlines, stewardship of received funding, and liaise with foundations and community stakeholders.
We provide a service that is both coordinated and strategic and aligns with the College's mission. We help professors and researchers turn great ideas into fundable projects, partner with foundations whose interests match the College's, and support PCOM's research and programming initiatives across campus and beyond.
---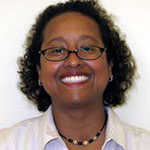 For more information, contact Mandy C. Santiago in the Institutional Advancement Department, mandysa@pcom.edu
or 215-871-6877 (Philadelphia); 770-682-2312 (Georgia).