SAMUEL M. JOHN, PHARMD, BCPS
Department of Pharmacy Practice
Director of PCOM School of Pharmacy Residency Program
Associate Professor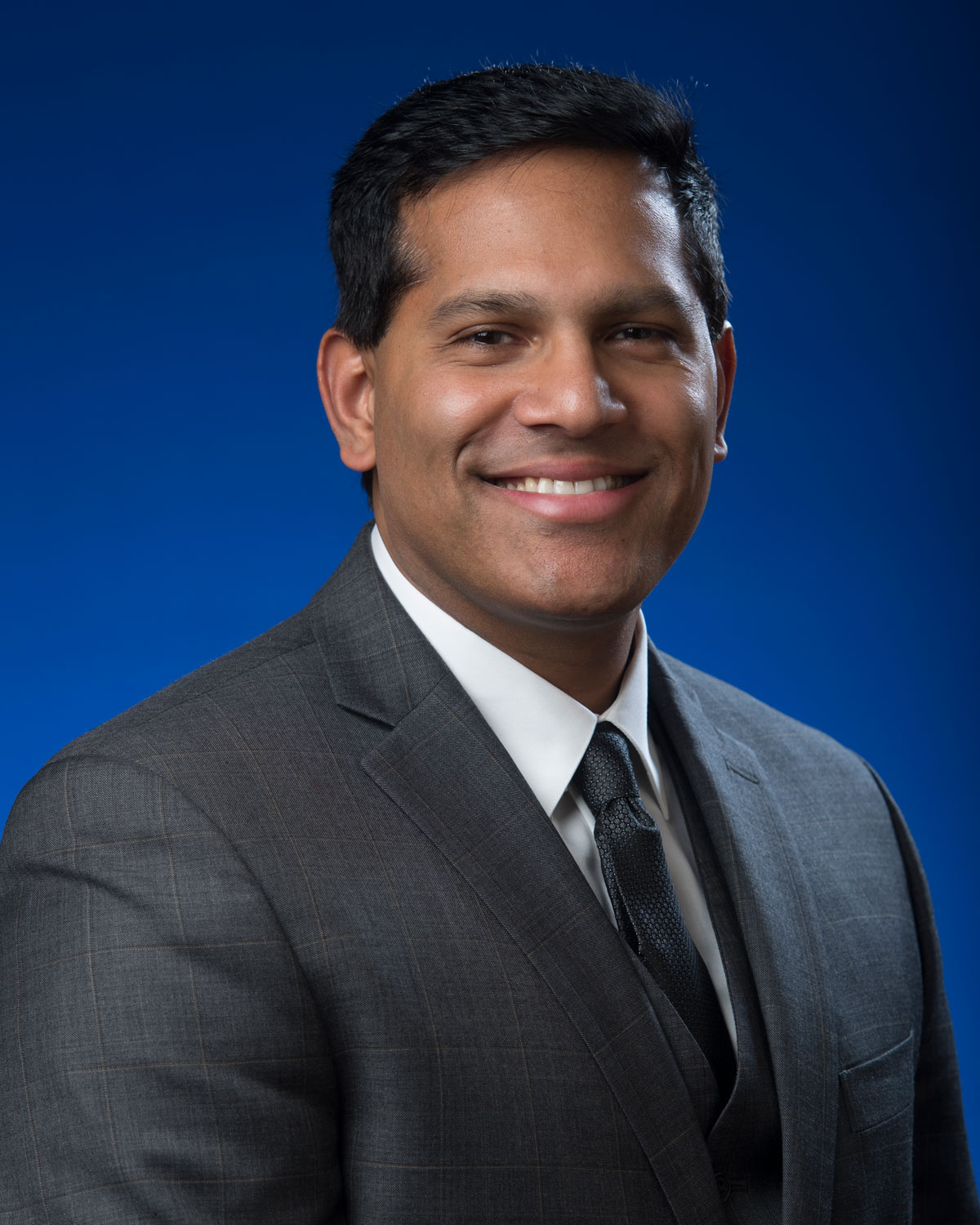 Dr. John received his Bachelor of Science (BS Pharmacy) and Doctor of Pharmacy (PharmD) degrees from the University of the Sciences in Philadelphia, Philadelphia College of Pharmacy and Science. He completed an American Society of Health-System Pharmacists (ASHP) Accredited Post-Graduate (PGY-1) Pharmacy Practice Residency from Temple University Health-System in Philadelphia, Pennsylvania and is Board Certified as a Pharmacotherapy Specialist (BCPS) by the Board of Pharmacy Specialties.

Dr. John's therapeutic interests are in the areas of cardiovascular and anti-coagulation management. Dr. John serves as a faculty member in the Department of Pharmacy Practice and coordinates the Pharmaceutical Calculations course and is an instructor in the Practice Labs and Integrated Therapeutics courses. Dr. John serves as a preceptor for fourth-year pharmacy students at Gwinnett Medical Center (GMC) where he practices as a clinical pharmacist. He currently serves as the director for the PGY-1 Residency Program for the PCOM School of Pharmacy.
Education

PGY-1 Pharmacy Practice Residency, Temple University Health-System, 2009-2010
University of the Sciences in Philadelphia, Philadelphia College of Pharmacy and Science, 2007

Courses

Pharmaceutical Calculations
Pharmacy Practice Labs
Integrated Therapeutics
Capstone
Case Studies

Awards

Faculty Preceptor of the Yeard Award (2017)

Champions of Healthcare: Educator of Excellence Award (2014)

Peach Teaching Award (2013)

American Association of Colleges of Pharmacy/Walmart Scholar Faculty Mentor (2012)

Memberships

Georgia Society of Health-System Pharmacists (Faculty Representative 2011-present)
American Society of Health-System Pharmacists (2010-present)
Atlanta Academy of Institutional Pharmacists (2011-present)