ROBERT FRIBERG, PHD, PT, CFMT
Department of Physical Therapy
Professor
Director of Faculty and Student Development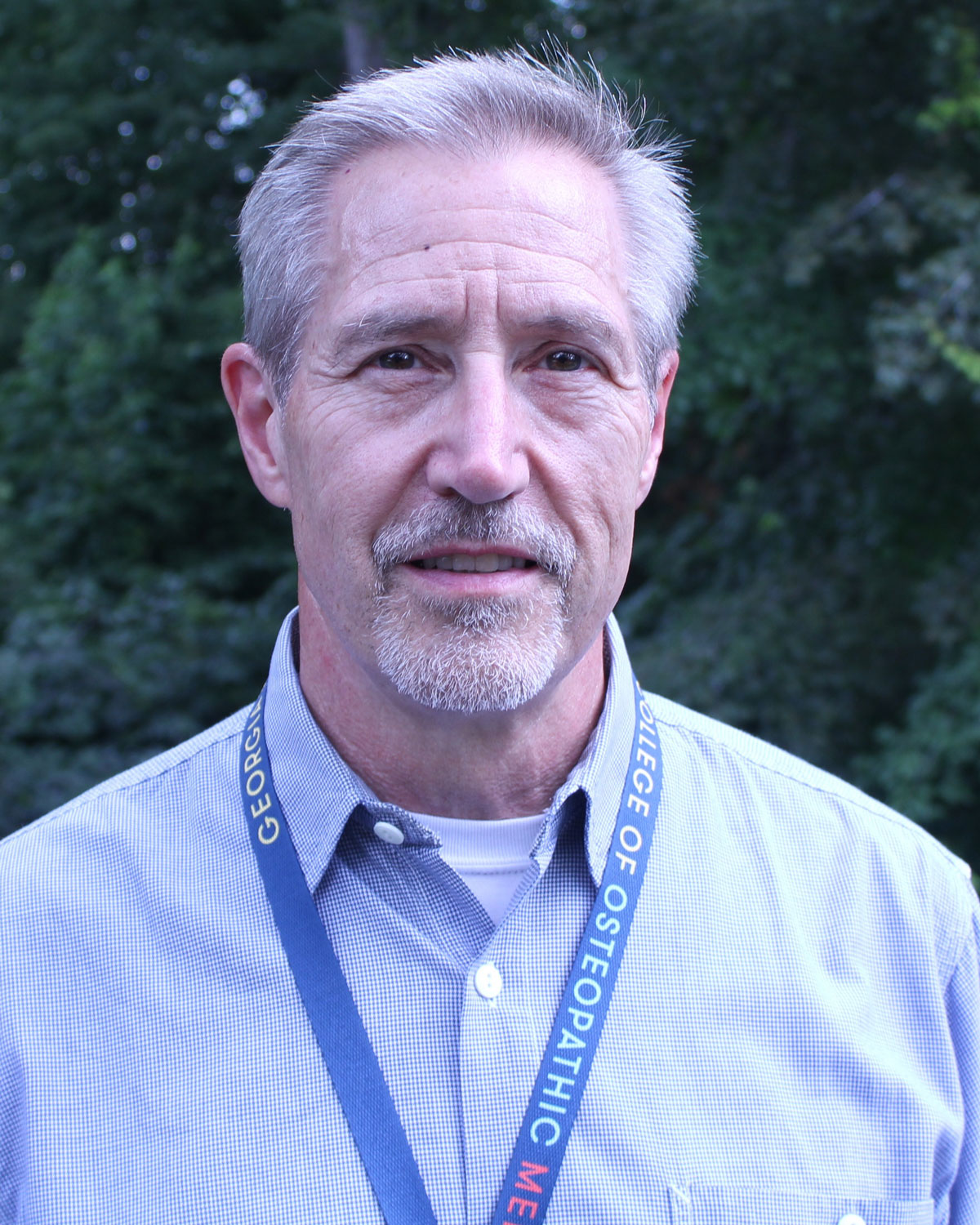 Dr. Friberg began his tenure as a professor at PCOM Georgia on June 1, 2017. Prior to assuming this position, Dr. Friberg taught in a variety of physical therapist education programs in Texas, Oklahoma and Iowa. His credits include developing a physical therapist education program at the University of Osteopathic Medicine and Health Sciences in Des Moines, Iowa. During that time, he became acquainted with Osteopathic Manipulative Medicine philosophy and techniques. He has integrated this philosophy and these skills into his practice of physical therapy.
During his career, Dr. Friberg has focused on assisting those struggling with spinal pain. He has participated in clinical practice for more than three decades and he has owned three outpatient physical therapy practices. Dr. Friberg is certified as a Functional Manual Therapist (CFMT) and as a Myofascial Trigger Point Therapist (CMTPT).He is also a licensed professional counselor, providing him with the knowledge and skills to serve as the program's Director of Faculty and Student Development.
Education

BS in Physical Therapy
MA in Education
MED in Counseling and Human Development
Phd Education: Instructional Design and Technology

Courses

Clinical Kinesiology I and II
Musculoskeletal Examination, Evaluation and Intervention I and II

Research

Resilience and the academic process
The role of posture in movement dysfunction
Neurodynamics
The role of laterality in upper and lower quarter somatic dysfunction

Awards

2016 Outstanding Research Nominee, Combined Sections Meeting of the American Physical Therapy Association, Los Angeles, CA
2014 Item Writers Hall of Fame, Federation of State Boards of Physical Therapy
2013 Outstanding Service Award, Federation of State Boards of Physical Therapy
2012 Academy of Item Writers Award, Federation of State Boards of Physical Therapy
2009 Outstanding Service Award, Federation of State Boards of Physical Therapy
2000 Louise Lynch Distinguished Lecturer, University of Oklahoma Program in Physical Therapy

Memberships

American Physical Therapy Association

Texas Physical Therapy Association

American Association of Christian Counselors

Performing Arts Medical Association