PCOM OMM to Host Still Technique CME Course

Still Techniques for the Spine, Ribs, and Pelvis
February 22, 2017
NOTICE: Due to Hurricane Irma, the guest speaker will not be able to present the course on Sept. 15-16. The course will be rescheduled. The new course date has not yet been set. Please check back for updates.
On Friday, September 15, and Saturday, September 16, 2017, PCOM OMM will host a continuing medical education course on the Still Technique at Philadelphia College of Osteopathic Medicine.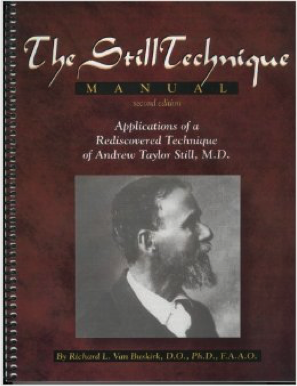 This 12-hour course will introduce Still Technique, place it in historical perspective, and teach physicians how to diagnose and treat with this efficient and effective osteopathic manipulative method.
The course will address treatment strategies, as well as teaching techniques, including how to identify the key dysfunction.
This course will be appropriate for physicians new to Still Technique, as well as refining and updating techniques for those who have been using it for years.
We are fortunate to have the doctor who developed this method into a systematic approach as the primary faculty for this course; Dr. Van Buskirk will teach us the basic technique as well as recent revisions that he has made to enhance the effectiveness of this method even further.
Program Details
When: Friday afternoon, September 15, and all day Saturday, September 16, 2017
CME: 12 hours 1-A credit
Where: Philadelphia College of Osteopathic Medicine Evans Hall, First Floor, OMM Lab 4170 City Avenue, Philadelphia, PA
Primary Faculty: Richard L. Van Buskirk, DO, PhD, FAAO Van Buskirk Osteopathic, Sarasota, Florida
Course Director and Assistant Faculty: David B. Fuller, DO, FAAO, Professor, Department of Osteopathic Manipulative Medicine, PCOM
Tuition:

September 15 and 16: Physicians $425, Residents $325
September 15 only: Physicians $140, Residents $105
September 16 only: Physicians $285, Residents $220

Note: Tuition includes The Still Technique Manual, 2nd edition (196 pages, a $50 value). This serves as both the course book and textbook.

Contact: Linda Miller at PCOM, (215) 871-6348 E-mail: LindaM@pcom.edu
Lodging: Hilton Philadelphia City Avenue, 4200 City Avenue (adjacent to PCOM campus), 1-800-445-8667, $139 per night. Use PCOM Client Code #2681401