Resources and Information
Our Programs
The Office of Diversity and Community Relations coordinates numerous community outreach, diversity and inclusion programs and initiatives at each of PCOM's locations.
PCOM Safe Space
The PCOM Safe program develops campus environments that are supportive to LGBTQ (lesbian, gay, bisexual, transgender and queer/questioning) individuals.
President's Diversity Council
The primary mission of the Diversity Council is to develop, recommend and sponsor policies, procedures and programs that facilitate a more diverse and pluralistic campus community that is welcoming, safe and affirming for all.
Nationally Recognized for Excellence in Diversity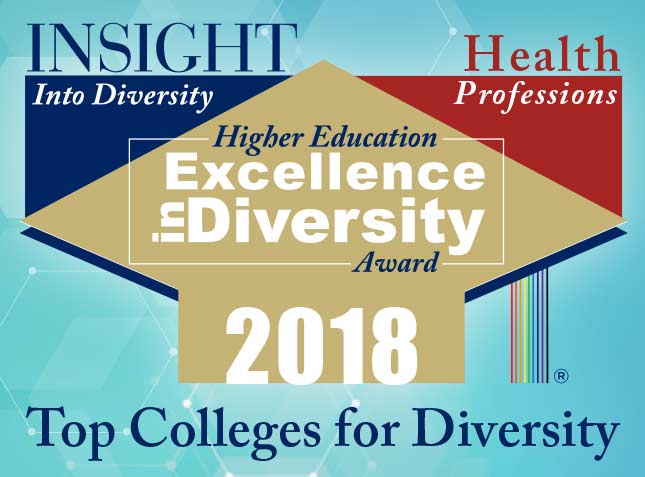 INSIGHT Into Diversity magazine has recognized PCOM as one of eight Diversity Champion colleges and universities in the nation. Diversity Champions exemplify an unyielding commitment to diversity and inclusion throughout their campus communities, across academic programs and at the highest administrative levels.
The publication also named PCOM as a "Top 100 Degree Producer" for minority students in its 2018 Diverse: Issues in Higher Education list.