Alumni Engagement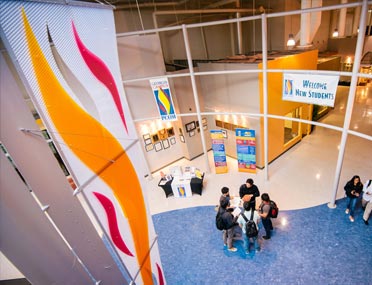 As the "living endowment" of our institution, alumni carry their passion and pride for PCOM to their professions, their families, and right back to the campus where it all began.
Many alumni donate their valuable time and energy to ensure that the College continues to build on its foundation of excellence. The experience of our faculty, staff, and especially our students, is made so much richer by the commitment and caring of our alumni, and we thank you for your support!


Become a Mentor
Make a difference in the life of a student. The "Become a Mentor" program provides an excellent opportunity for alumni to interact with students and help them make good career decisions, build confidence and to assist them in moving forward as they enter the professional workforce. Your own experiences, both pre and post-graduation, will be beneficial to students in all aspects of professionalism, leadership, communication and career planning.
For more information, contact Pam Ruoff at pamr@pcom.edu or 215-871-6154.
Reunion Committees
Help make this year's reunion a success! As a committee volunteer, you can serve as a liaison between your classmates and PCOM in order to make your reunion a memorable one.
For more information, contact Pam Ruoff in the Office of Alumni Engagement, pamr@pcom.edu or 215-871-6154.