J. STEVEN BLAKE, DO '89

Member, Board of Trustees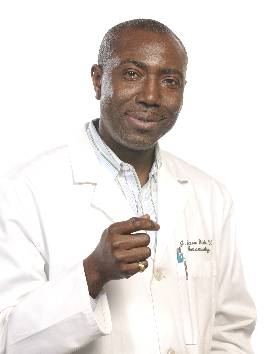 Dr. J. Steven Blake was born in Columbus, Mississippi. He is a graduate of the University of Mississippi (bachelor degrees in chemistry and zoology) in 1980, medical technology school in 1981 (North Mississippi Medical Center) and completed medical school at the Philadelphia College of Osteopathic Medicine (PCOM) in 1989.
He completed his residency in internal medicine at the Hospital of PCOM in 1992 and his fellowship in gastroenterology in 1994 at the Hospital of PCOM. He completed the Osteopathic Heritage Health Policy Fellowship through Ohio University and New York Institute of Technology in 2001.
Blake started Blake Gastroenterology Associates, LLC (BGA, LLC) in December 1996; established Mt. Airy Ambulatory Endoscopy Surgery Center (MAAESC, LLC) in 2005 and opened Mt. Airy Anesthesiology Associates (MAAA, LLC) in 2007.
Blake is a graduate of the 2004 Leadership, Inc. Philadelphia (a premier leadership development program) class. He is a fellow of the American College of Osteopathic Internists and a fellow of the Osteopathic Heritage Health Policy Institute. He is also an assistant clinical professor in the department of medicine at PCOM and is dually board certified in internal medicine and gastroenterology.